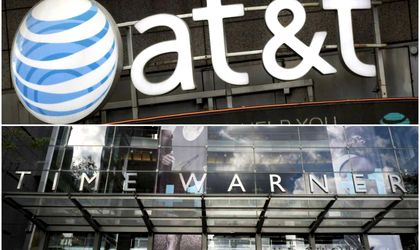 A federal judge has ruled that AT&T can move forward with its USD 85 billion acquisition of Time Warner, one of the biggest transactions in media and telecom industry history, CNN reports.
The judge ruled that the government had failed to show that the deal would violate antitrust law, and he even discouraged the Justice Department from asking him to put the ruling on hold while it considers an appeal, as such a stay would be "manifestly unjust" because it would kill the acquisition.
AT&T welcomed the ruling and said it would try to close the deal by June 20. Among Time Warner's brands AT&T will acquire are HBO, CNN or Warner Bros.
After the ruling, Time Warner implied in a blunt statement that President Donald Trump had influenced the DOJ's decision to bring this case to court, and the company says the lawsuit was baseless and "political in its motivation". The DOJ and the White House have previously denied charges of political interference.
In the following days, Disney and Comcast are expected to compete to take over part of 21st Century Fox.