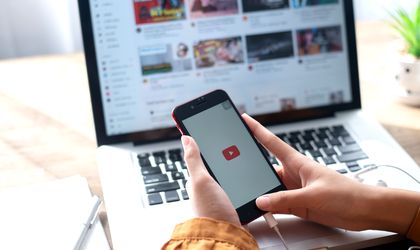 With over 2 billion active users, YouTube is the second largest search engine after Google. No wonder everyone wants a piece of it. But it's not simple because had it been easy, every channel on the platform would have millions of viewers. Today we'll discuss 7 hacks to get millions of YouTube views on your videos.
There are some people who don't have lots of time or don't want to put in so much effort to get reel views on YouTube. Don't worry, we have got you covered. BoostHill is offering an extremely helpful service to buy YouTube views for your videos or shorts. Additionally, they offer a full range of YouTube services, feel free to buy from them. Now let's continue further.
Titles and thumbnails make the difference
How do you write your titles? Because most YouTubers do it wrong.
There are three tricks to impressive titles:
Include your main keyword in the beginning. This helps your video to rank in the search results.
Use bracketed terms or numbers at the end of your title. People are more likely to click on videos with bracketed information. For example, (UPDATED), (5 EASY STEPS), etc.
Keep it short and to the point. As soon as the search results appear, tell people what the video is about without wasting their time.
Now, let's talk about thumbnails.
If you use photos of scenes from your video or stock photos, you're doing it wrong. An excellent thumbnail helps viewers by solving their confusion.
How can you help your viewers?
Stand out from the rest: Use colours like orange, green, yellow that contrast with YouTubes theme.
Use larger texts to make a promise. For example, if your video is about SEO tips you can promise: "10 PROVEN SEO TIPS ".
End screens and cards
End screens are suggested videos that appear in the last 5-20 seconds.
They are a great way to involve the viewer to watch more of your videos. You use a CTA to urge them to click on the end screens.
Now what are cards?
Cards are pop-up suggestions that can appear anytime in a video.
Audience retention is the average time spend watching your videos.
The higher is the audience retention, the more is the engagement. This is where cards come in to play.
First use your YouTube analytics to find times of low audience retention. Then, choose a video related to the topic they are watching and feature it as a card. Next time people try to leave, cards will pop-up to suggest related videos and keep them occupied.
Suggested section is your win
An excellent way to increase number of views is to suggest viewers to watch more of your videos. This is where the suggestion section is a great help.
After you watch a video, YouTube auto plays suggested videos. While there's no solid formula on how you can rank here, but you can use some proven tricks.
Upload related videos by creating a playlist.
Copy the tags used in popular videos around the same topic. For instance, if your video is about "SEO TIPS", look out for popular videos on this topic and copy its tags. This'll tell YouTube both the videos are closely related.
Appear in Google results
Google displays video results, and If you can rank your video here, you can attract more viewers.
How can you rank your video?
Tag your main keyword in the beginning.
Analyse the results in Google and create videos around the same topics.
Help Google understand your video by uploading a detailed transcript.
Why don't you ask?
People are more likely to complete a task when asked directly. You can use this tactic to create engagement. At the end of your video, ask people to comment on what they think about the topic and urge them to subscribe.
Win the description and tag game
Only the first few lines of your description appear in the search results. Therefore, those lines need to attention catching.
Follow these steps to write your description:
Include your target keyword in the first few lines.
Dedicate the next 200-300 words to describe the video but don't reveal significant information.
Add links to your channel, website and social handles with CTA's.
What about tags?
More tags don't mean higher rankings. Your tags should be relevant to the content. Let's discuss how to tag keywords.
Always tag your main keyword(s) in the beginning.
Follow tagging with related keywords.
Promote and chill
After you're done with the hard work of creating and uploading the video, promote it everywhere – or use a service like UseViral to do it for you!
You can take advantage of your social handles, email newsletters, blogs and online forums to share the link.
Conclusion
These are the 7 hacks you need to get millions of views on your videos. The idea is to create unique content and optimise videos to get maximum exposure.