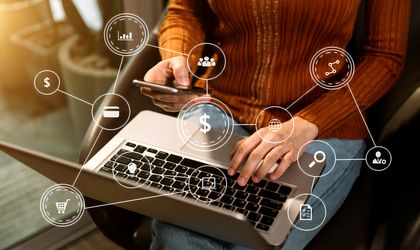 The majority of internet users have learned quite a bit about data collection in the past decade. Now they know that their personal information is stored and used for various forms of digital advertising. If you have searched for a random item on Google, and now you see Facebook ads popping out of nowhere, trying to sell you the same product, you know what we are talking about here.
Retargeting ads are falling out of favor, according to the latest surveys. Consumers find them creepy and scary. It is perfectly understandable because we have no idea where all that personal data is stored. Data leaks happen all the time, thanks to human error.
Of course, this doesn't mean ads are undesirable. We have all discovered amazing products or services while simply scrolling through a feed. But retargeting ads on every social media platform is no longer effective.
So, let's discuss third-party cookies and explore some alternatives. We'll give you more options that will work way better than retargeting ads!
What are third-party cookies?
As the name suggests, a third-party cookie is placed on a website by a different domain than the one you are visiting. The cookie will tell a third party which websites you frequently visited or products you searched for lately. This information is enough to display targeted ads on other websites or social media platforms.
Third-party cookies work on a single device. So if your youngster is searching for Fortnite content on your laptop, you will see many game-related ads in the upcoming weeks. It also means the targeted ads won't follow you across devices.
No more third-party cookies
Safari and Firefox have already dropped third-party cookies, but the biggest surprise comes from Google. Chrome will no longer use third-party cookies as of 2023, which is exciting for consumers. After all, it is the most popular web browser, with 3.2 billion users in 2021.
This change will force digital marketing experts to rethink their strategies and come up with better ideas. Third-party cookies are responsible for retargeting ads, which have been the primary marketing strategy for many businesses for years. Google specifically stated they don't plan on releasing any similar trackers.
The popularity of retargeting ads is undeniable since they are highly personalized and will offer a consumer what they want at the moment. But the fact these ads are tracking you on multiple websites and platforms adds that nightmarish feeling to the whole situation.
While some marketing experts will mourn the loss of third-party cookies, the truth is that a new era is ahead of us. Digital marketing will continue evolving in a different direction, and consumers want a better and less scary approach to online ads.
Even if marketers stick to retargeting ads, they won't be able to reach the target audience thanks to privacy tools. For instance, an app such as a VPN can hide someone's location, encrypt the information they send or receive, and even change their IP address. If a user connects to a USA VPN server, that will be their visible IP. The USA VPN server is just one of many that are available.
Removing third-party cookies is a step in the right direction. Surely, smaller businesses rely on retargeting ads to increase their visibility on social media, but this doesn't mean they will lose revenue. While some ad campaigns won't be as successful as they might have been with third-party cookies, social media is still available and is, hands down, the best way to reach your target audience.
Alternatives to retargeting ads
This change is something to be thrilled about, especially if you are into digital marketing. There are plenty of alternatives to retargeting ads you should focus on now. Users have been vocal regarding their dislike of retargeting ads for years. So instead of trying to find a way to use the same marketing strategy again, you should think of something consumers will like and appreciate.
Contextual marketing
Contextual marketing has been around for ages, but digital marketing experts didn't consider it a priority. The concept behind contextual marketing is pretty straightforward – if a consumer reads a blog about running, the ads on that page should take them to a store that sells running equipment.
The said user might be planning to train for their first half-marathon and will be interested in purchasing comfortable running shoes. Therefore, they might click on the ad because that's what they are interested in at that moment. But don't forget the content because quality texts are replacing cookies. Advertisers and publishers will need to work together on this, but the result will be an educational and entertaining ad that is way less creepy than targeted ones.
First-party cookies
First-party cookies can also be handy at this time. They store the information about the interaction between a visitor and your website. It is the basic data that will tell you how often they visit, what they read or search for, login information, etc.
While large companies such as Facebook and Google are topping the charts regarding user information, smaller businesses have plenty of customer data. Why not use it for your future marketing campaigns? These people are genuinely interested in your brand and are your loyal customers. Encourage them to sign up for your newsletter by offering a discount code, a free eBook, etc. Continue to work on the relationship with the help of first-party cookies.
Photo: dreamstime.com