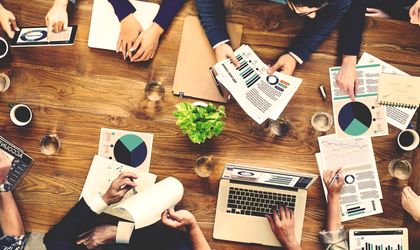 Everyone knows that guest posts are effective in helping grow blogs. However, not all people have an idea that tactical guest posting can help boost careers.
Most of the bloggers today choose to bulk up their site by going for quantity over quality. They have no concrete strategy and manage their blog without any absolute long-term benefits.
If you are running a blog site and considering taking advantage of the perks provided by guest posts, here are several helpful tactics that could do the job.
#1: Allow The Guest Post To Funnel People To A Specific Outcome
Guest post submissions allow you to have a designated area after the post to feature a biography. It is usually the spot where blog owners allow a link to lead the readers back to your blog site.
But most first-time guest posters make a mistake by not strategizing about where to direct the new readers. If they click on the link that you provide, they will most likely head straight to a home page or other unrelated post. If you send your readers back to a random post, you might only waste your time and effort creating high-quality content. To get the most out of your guest post, you need to funnel the readers to a particular outcome.
For example, your goal is to increase your e-mail subscribers. Your ideal funnel must involve creating a niche-specific complimentary giveaway like an e-book, creating an ad or a landing page to get that e-book, and guest posting on highly related topics.
#2: Think Guest Posts As A Long-Term Deal
Some bloggers think that once they get content approved by a host site, they can forget about it as soon as it goes live. But to get the most out of your efforts, you need to consider it as a ten-year strategic plan.
To be an effective guest post blogger, you need to be interested in how the guest post content matures. You need to know if it ranks well on search engines for a keyword that will continuously benefit your website or goals. You must also ask yourself if it can help improve your credibility and reputation in your niche, create new contacts, and start an intelligent discussion on the post or anywhere else.
If you want to compose a guest post the will give you favorable results for a long time, you must ensure that you do intensive keyword research for the content. The experts from https://natvisor.com also suggested coming up with a guest post to help drive ROI to your site aside from improving your rankings. It will help make your content writing efforts more beneficial for your site in the long run.
#3: Guest Post Must Mention Big Bloggers That Belongs In Your Niche
One of the biggest ways to promote a new blog site is to mention other blogs with a large audience base in your guest post creation. This strategy comes with plenty of benefits.
First, it helps you get associated with expert bloggers. It can also let you take advantage of their wide readership if you promote the upcoming guest post through a tweet or an email. It can also open an opportunity to develop a strong relationship with influential bloggers.
Once they have an idea about you and your site, they will be more than willing to accept more submissions from you in the future.
Once you master these three guest posting tactics, you will end up achieving all your long-term goals for your blog. It will allow you to boost your Google rankings, expand your email contact list, and have a better head start in all your marketing goals. So start incorporating these strategies in your guest posting creation ASAP.