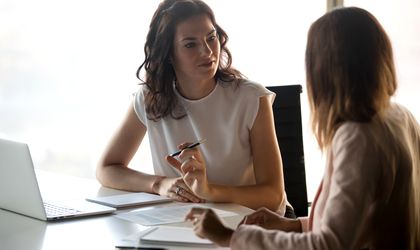 Are you selling your business and want to maximize its value? Selling a company can be complicated, but if done well, it can be rewarding. Knowing how to maximize your sales value involves more than just making sure your books are in order. Strategic preparation and smart marketing tactics will help ensure that potential buyers recognize the value of your business. Moreover, the buyer may not be aware of what makes your business unique and valuable. To help you, we'll discuss some tips and strategies for successfully selling a company that may help maximize its sale price.
Here are a few tips and strategies for selling your business:
Find the Right Buyer
Finding the right buyer when selling your company is essential for success. The best fit should be someone who truly understands and is committed to carrying on with your vision and values. They should also have the financial means to make an offer that is fair for both you and them. To make sure you find the perfect fit. Spend some time determining which attributes are important to you as a possible buyer. It covers how much money they can put in the company and how well their beliefs coincide with those of the organization. 
Hire a Business Broker
Selling a business is no simple task, and it's even harder if you're not experienced in the area. In this situation, hiring a business broker is advised. A trusted business broker will take the pressure off for you, as they can guide you throughout the entire sale from start to finish. This includes handling paperwork and negotiations, allowing you to get the best possible deal for your business. Lloyds Business Brokers in Sydney is a great example of a trusted business broker that can help you find the right buyer and get the best deal for your business.
Get Your House in Order
Get your house in order before selling your firm. It means taking the time to review your books and financials and assessing contracts and agreements. Also, make sure that all of your legal affairs are up-to-date. Taking care of these little tasks now will make a huge difference during the sale process. It not only helps you achieve a better price but ensures the whole process runs more smoothly too. After all, nothing's worse than uncovering an important detail at the last minute – it could cost you significantly. So take care of things before you reach that point, and you'll thank yourself ten times over.
Set a Realistic Price
Selling your business requires a realistic price. You don't want to exclude buyers by asking too much. Also, you may have trouble finding someone to pay what you seek. To get the highest return on your business sale, there needs to be some thoughtfulness put into pricing your business accurately. Similarly, setting a lower-than-expected rate may result in failing to capitalize on your hard work. Making sure that you have an accomplished professional helping you through the process is key so that together you can come up with the right figure.
Be Prepared to Negotiate
Consider what you and your business want before talking to a buyer. Make a list of your expectations and goals so that you have something to refer back to during the negotiation process. Don't forget to be flexible and open-minded—if aspects of the transaction need to change for everyone's benefit. Remember that your ultimate goal is a fair price for your business. It means that if you are going to negotiate, keep the big picture in mind and don't let emotions take over.
Get Everything in Writing
Negotiating the price and other details with a potential buyer can be exciting. Yet, adding an extra layer of protection is essential – make sure all the terms are legally binding and put in writing. Speaking to a lawyer beforehand helps ensure that your rights and obligations are fully safeguarded by having all the details in the paper. However, getting everything in writing may seem like a tedious task. Nevertheless, it allows both parties involved in the sale to proceed with full knowledge of their agreements. 
Conclusion
Selling a business doesn't have to be scary. By following the tips and strategies outlined in this topic, you can maximize your business value and sell it successfully. Hire a trusted business broker, and get your paperwork in order beforehand. Also, set a realistic price for the sale, negotiate with potential buyers and make sure that everything is put into writing. These are just some steps that will help ensure your success when selling a business. With appropriate planning and skilled advice, you and your business will succeed. Good luck!