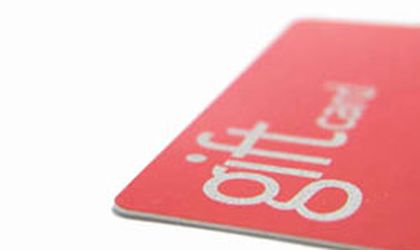 Mastercard Love Index shows that last-minute acquisition for Valentine's Day are used by many people. The study, created by analyzing credit, debit and prepayment transactions over a four-day period in three consecutive years (11-14 February between 2016 and 2018), revealed that while spending this period has increased by 3 percent since 2016 globally, last-minute shopping, even on Valentine's Day, accounts for a large share of purchases (30 percent) in 2018.
In Romania, spending on Valentine's Day gifts increased by 50 percent in 2018 as compared to 2016, with the total number of transactions being 123 percent higher, the study shows. The study also reveals a 185 percent increase in the number of e-commerce transactions in the 2018 period compared with 2016.
For 2018, the Mastercard Love Index data showed that the purchases made by Romanians in advance, dedicated to Valentine's Day, are made 31 percent on February 11, after similarly, in 2017, 33 percent (and in total there were 81,291 transactions on February 11, cumulated for the last 3 years).
At the same time, the number of transactions made by Romanians in restaurants increased by 148 percent in the last three years and the amount spent in restaurants increased by 54 percent between 2016 and 2018. And the number of hotel transactions increased by 21 percent in 2018 compared to 2016, and hotel spending grew by 10 percent around Valentine's Day.
In addition, the number of contactless transactions increased in Romania more than 17 times (by 1,742 percent) in the analyzed period of 2018 compared to the similar period of 2016. As a share of the total number of transactions, those made with contactless cards accounted for 38 percent in 2018, compared to 8 percent in 2016. In volume terms, however, the value of sales with MasterCard contactless cards in Romania has increased more than 20 times (2,069 percent – during the 2018 shopping year for the Valentine's Day, compared to the same period in 2016) .
"At a time when contactless payments and electronic shopping with delivery the same day is something normal, it is now easier than ever to impress our loved ones with surprises on Valentine's Day. Our data shows that consumers enjoy spontaneous experiences, which they share with somebody in particular, in addition to material gifts, even when making romantic purchases on the last hundred meters. The 'Mastercard Love Index' study – now at its fourth edition – highlights the key global and regional trends for discovering consumers' preferences and hopefully offers traders a valuable insight into consumer buying habits during the peak of the most romantic day of the year," said Cosmin Vladimirescu, country manager, Mastercard Romania.
In the analyzed period, Romanians spent double flowers in 2018 compared to 2016, (+216 percent), and the number of transactions in this segment was 165 percent higher. And jewelery enjoyed a 49 percent increase in spending.
A 76 percent increase in the number of last-minute transactions is also seen globally. Buyers who made even Valentine's Day purchases made the number of e-commerce transactions increase by 76 percent in 2018 (as opposed to 2016) globally.
Global buyers do not prefer standard gifts. The data shows only a small increase of 7 percent for the amounts spent on roses and floral gifts and the amount spent on jewelry fell by 8 percent in 2018 as compared to 2016. In contrast, there was a 41 percent increase in the value of purchases books and music. Data show that the number of global hotel transactions increased by 9 percent between 2016 and 2018 and the volume by 5 percent.
The use of contactless technology continues to advance, the value of transactions has increased by 229 percent and their number by 193 percent over the 2016 period. It is not surprising that this is the preferred method of payment – with the option to pay in over 9 million of access points from 114 countries.
The regional summary of consumer habits in Europe:
Europeans spent 30 percent more on Valentine's Day in 2018 than in 2016, with 41 percent more than volume of transactions.
Personal experiences experienced significant growth, spending on hotels, restaurants and transport grew by 23 percent, 15 percent and 61 percent, respectively.
Although jewelery spending remained largely stable, with a 1 percent increase and a 7 percent increase in transactions, all flowers were the most popular: 2018 saw a 59 percent increase in spending and the number of transactions by 54 percent between 2016 and 2018.