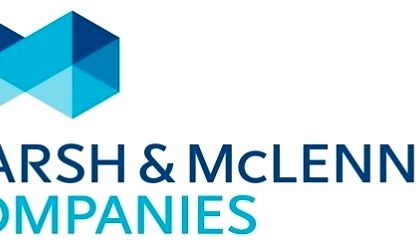 Marsh & McLennan Companies, a global professional risk consulting, strategy and human resources consultancy, announced that it has reached an agreement to take over Jardine Lloyd Thompson Group plc (JLT), a major provider of insurance consulting, reinsurance, employees, brokerage and related services. The transaction value is USD 5.6 billion.
The transaction was approved by the Board of Directors of each of the two companies. Holders of JLT shares will receive GBP 19.15 / share. The value of traded shares is USD 5.6 billion, while the estimated value of the company is USD 6.4 billion. The transaction will be funded through a combination of cash and financing instruments.
"For our customers, colleagues and shareholders, taking over JLT brings convincing arguments for the services we offer. The complementarity of our companies creates a platform to deliver exceptional customer service and opens new opportunities for our colleagues. I know and appreciate Dominic Burke and his management team both from the time I have been working as an underwriter and from when I am part of the MMC team. I am convinced that as a result of this transaction, we have become a company with greater dynamics and much stronger," said Dan Glaser, Chairman and CEO of MMC.
With the completion of the takeover, Dominic Burke, CEO of the JLT Group will join MMC as Vice Chairman and become a member of the MMC Executive Committee.
"I am proud of the JLT achievements that are due to our colleagues, culture and commitment firmly in front of our customers. MMC has always been one of our most respected competitors and I am convinced that together we are a group that will be a true landmark for the industry," said Dominic Burke.
JLT was set up in 1997 when Jardine Insurance Brokers plc, a company formed more than 50 years ago, merged with Lloyd Thompson Group plc. Currently, the company operates in 40 countries. JLT's activity is much more developed in the UK and Australia, but also in emerging economies in Asia and South America.
Strategic reasoning
Taking over JLT accelerates MMC's strategy to strengthen its global reach in the fields of risk, strategy and human resources. The organic development of JLT as well as the development in attractive and potential regions will enhance MMC's ability to accelerate the growth and development of existing products.
Financial terms
Under the terms of the transaction, MMC will acquire all JLT shares for GBP 19.15 / share. The reference price for an action is GBP 14.32 / share recorded at the end of September 17, 2018, plus a premium of 33.7 percent.
We anticipate that the cost of convergence for the two groups will be USD 250 million over the next 3 years. JLT's total integration costs will be close to USD 375 million.
Additionally, we expect the transaction to generate an adjusted EPS value (Earnings per Share) and will, according to estimates, produce an internal rate of return of two digits. Based on a Generally Accepted Accounting Principles (GAAP) of EPS, we anticipate that the effects of the transaction will be slightly diluted in 2019 and neutral for EPS in accordance with GAAP in 2020.
Transaction details
To complete the transaction and to match the financing provided in the UK Takeover Code, MMC has committed Goldman Sachs funding. Subject to receiving antitrust and regulatory approvals as well as approval of JLT shareholders, it is expected that the transaction will end in spring 2019. MMC has received irrevocable commitments from the largest JLT, Jardine Matheson Holdings and JLT. The cumulative value of the shares for which these commitments were received represents a total of 40.5 percent of the JLT shares.
Marsh & McLennan is a global leader in professional risk management, strategy and human resources. The company has nearly 65,000 employees advising clients in more than 130 countries with annual revenues of over USD 14 billion.