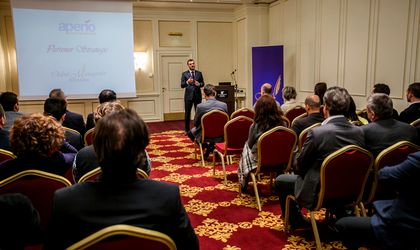 At the latest Managers Club Romania event, held on 6th of March at JW Marriott Grand Hotel Bucharest, the president of Managers Club, Vlad Dumitrescu, presented the Club's concept and a few business strategy tips that can make the economy work, these all together coming with the benefit of being a member of the organization.
The partners of the event had a speech about TimePal, the concierge service for office buildings, and one from the NERO Association for rescuing animals, which had a special speaker, the actress Monica Davidescu, co-founder, who spoke about the importance of every person's contribution.
Starting from the event's date (6th of March), the forum available for members of Managers Club Romania is fully functional and they can easily keep in touch anytime they need. If you are looking for no deposit bonuses casino online go and check igratnadengi.com for the best offers
For more information, please visit the Club's website.