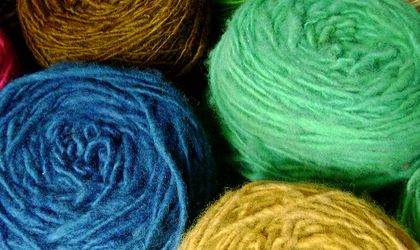 A total of 32,000 farmers have joined the wool trade support program started by the Ministry of Agriculture and Rural Development (MADR). The total quantity of wool is estimated at 22.200 tones.
The subsidy stands at 1 RON per kilo of wool sold to a collection centre or a wool processing unit.
Subscriptions were received between 17 July – 30 August. The next stage will see representatives of the National Agency for stock raising.
The subsidy scheme provides RON 36 million in funding, which will be provided  by the state budget, within the limits approved  by the Ministry of Agriculture for 2018.
According to the MADR, the total value of subsidies given to each subscriber cannot exceed EUR 15,000 spread on three financial cycles. The subsidies are paid in one instalment .
The program was open to certified producers, family businesses, and more. The program is conducted via the county directorates for agriculture.