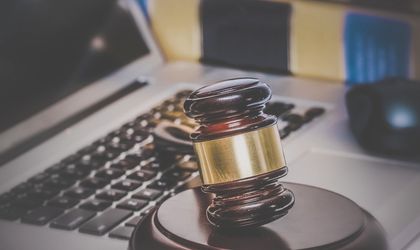 Are you still struggling to find your path into Romanian's legislation maze? Fast and easy! Discover all Romanian legislation translated into the English language. Wolters Kluwer Romania developed a new A.I. feature for users of Romania's most advanced legal research software – Sintact, where all Romanian legislation is now available in English. 
The legislative database is continuously developed and updated by introducing new legislative acts and translating new versions of the Romanian laws to a high-quality standard, using artificial intelligence algorithms specially created to translate Romanian legal texts into English.
The facilities available to subscribers include accessing existing translations in the legislative program and unlimited requests for new translations.
The already translated documents available in the database represent the most accessed legislative acts by the over 50.000 users of the Sintact legal research software.
At this time, users can request the professional translation of any act in the category of legislation, namely more than 250 thousand documents.
From the moment of requesting the translation to the update in the legislative program, the standard response time limit is 24 hours. In most cases, the translation is available on the very day use made the request.
Why pay high costs for translating a few legal documents when you can have them all translated for a small monthly fee?
For more information, allow Wolters Kluwer Romania to know who you are ›
About Wolters Kluwer
Wolters Kluwer (WKL) is a global leader in professional information, software solutions, and services for the health, tax & accounting, governance, risk & compliance, and legal & regulatory sectors. We help our customers make critical decisions every day by providing expert solutions that combine deep domain knowledge with specialized technology and services.
In Romania, Wolters Kluwer is a leader in professional information, software solutions, and services in the fields of law. Our expert solutions are designed to assist and augment our customers' work, encouraging better decision making, increased productivity, and allowing legal professionals to achieve better results for clients in less time.