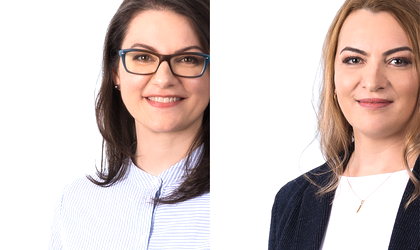 Wolf Theiss advised the Belgian-based property developer SPEEDWELL in relation to obtaining a green loan of EUR 24.3 million and RON 17.6 million for the development of two residential buildings in Timisoara, Romania, located on the banks of the Bega River, part of the Paltim project.
The loan was granted by BRD-Groupe Société Générale and was structured in accordance with the LMA Green Loans Principles.
SPEEDWELL relied on the legal advice of Wolf Theiss' Banking & Finance team consisting of Partner Claudia Chiper and Senior Associate Iuliana Stoicescu in relation to the facilities agreement as well as the related security documents.
"After assisting SPEEDWELL in obtaining financing for the development of SpacePlus, its first industrial project, we are very pleased to have had the opportunity to collaborate again on this new transaction. Implementing Environmental, Social, and Governance (ESG) criteria in its business, SPEEDWELL aims to actively contribute to sustainable economic development and encourages an environmentally responsible approach to business", stated Claudia Chiper, Partner and Head of the Banking & Finance practice at the Bucharest office of Wolf Theiss.