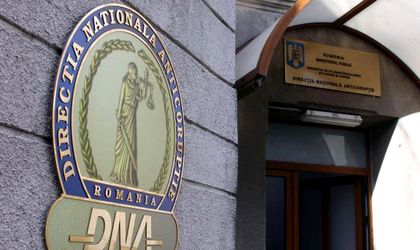 Four candidates are competing for the position of chief prosecutor of the National Anti-Corruption Directorate (DNA). Here are some of the most important information from their wealth statements.
Elena Grecu, head of service in the central structure of the DNA, owns four pieces of land – two in Techirghiol and two in Eforie, two homes in Eforie Nord and two Toyota cars. She was paid RON 220.098 by the DNA in 2017. This year, she took a bank loan of RON 128,765.
Marius Iacob, deputy chief prosecutor of the DNA, earned an income of RON 215,000 in 2017, out of which RON 153,432 represented the wage and the rest was overdue income paid following court decisions. He owns an apartment of 75 sqm and a car. He has personal savings of EUR 5,000 and RON 40,000.
Cristian Lazar, deputy head in the section of Criminal Investigation for the General Prosecutor's Office, owns an apartment of 60sqm in Timisoara and two Ford cars. His annual income stands at RON 198,237 He has two bank loans of RON 199,754 and RON 90,000.
Florentina Mirica, chief prosecutor in the department combating corruption, jointly owns with her husband two pieces of land in Dambovita county and an apartment of 70 sqm in Bucharest. They also have two cars. She was paid RON 100,587 by the DNA, on top of which she received RON 6.400 in overdue income paid following court rulings.