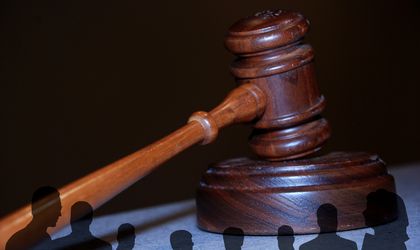 The criminal justice system aims to bring justice to society by catching wrongdoers and prosecuting them accordingly. Victims rely on and trust that the system will bring them justice, and offenders expect to be treated fairly and receive punishments that match the extent of their crime. However, this process is more difficult than people imagine, and situations can happen where an individual is wrongly accused of a crime they did not commit. 
Navigating the complexities of the criminal justice system can be an incredibly stressful and challenging experience, not only for you but also for your loved ones. This is especially true if you're facing accusations for a crime you didn't commit. In such situations, the guidance of criminal defense lawyers can be invaluable. If you find yourself in this predicament, we encourage you to continue reading this article. We aim to provide advice on how to proceed when you've been wrongfully accused of a crime.
Don't Make Any Statements
If you ever watched any criminal TV shows or movies or will be familiar with the line, 'anything you say can be used against you in court', and this very much applies to real life. From the moment you get arrested for an offense, any statements you make can be used as official evidence against you to support the prosecution's case. It is, therefore, important for anyone to not make any comments to police or law enforcement, regardless of innocence, without the presence of an attorney.
Realize the Seriousness of the Accusations
If you are being accused of committing a crime, you need to stop and carefully think about how serious these allegations are and how it will impact on your life if you are charged and found guilty by the court. The criminal justice system is not perfect, and there may not be enough evidence to prove your innocence, therefore you should not rely solely on the hopes everything will be okay. Take this seriously and take action so that you increase your chances of a positive outcome.
Seek Legal Representation
As mentioned above, you should not make any statements about the case or your arrest if you are not represented by a lawyer. For this reason, you will need to hire a legal expert at the earliest opportunity. There will be many costs associated with this, but criminal and civil rights representation is essential as they are qualified, trained, and experienced in these cases. They are the best option to develop your case and obtain the appropriate evidence to prove your innocence.
Intervene Before Charges
Being accused and being charged with a crime are two very different things. You will need to act as soon as you are accused of something to avoid charges being taken against you. This is one of the reasons why getting a criminal lawyer as soon as you can is so important. As they may further discuss your case with the police in charge of your case and put all the measures in place to help you not get to that point. Some attorneys even go the extra mile by supporting the investigation of the case to make sure law enforcement catches the right person.
Facing possible criminal charges for an offense you did not commit can have serious impacts on your life and your loved ones. If you find yourself in this situation, follow some of the guidelines above to ensure that you do not face the consequences for a crime you did not commit.