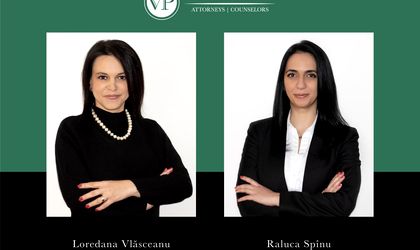 VLP has assisted Photon Energy Group in connection with several RES Projects that Photon Energy is developing in Romania.
Our assistance has comprised a wide range of services, from the due diligence phase and the transaction signing phase up to the construction stage and the further starting of operation.
"We see in the last period more and more investors penetrating the renewable energy market in Romania. Also, the RES Projects developers have become more sophisticated, and the market is still one of the most interesting markets for RES Projects in Europe. We are happy to have the opportunity to work with Photon Energy Group, which is continuously growing around Europe and has knowledge and operations in all the fields related to RES Projects, from the development phase to the EPC and O&M stages, as well as in other green markets. They are one of the few investors that managed to construct several projects at the same time and rapidly move forward towards the operational stage.", said Loredana Vlăsceanu, Partner at Vlăsceanu Partners.
The teams involved in the projects on behalf of Vlasceanu & Partners have been led by Loredana Vlasceanu and Raluca Spinu, Partners, and included Mihaela Farin, Senior Associate, Stefania Neagu, Associate and Vlad Velcea, Junior Associate.