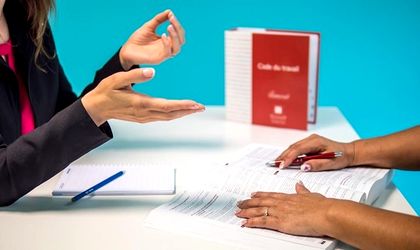 Many students take their time to find excellent topics for their business law essays. However, putting words together to create a great essay becomes a challenge. Whether you have an idea for your essay on business law or none, we will help you create a fantastic essay with this post.
Creating a fantastic essay on business law requires choosing an interesting topic and crafting it so well that it meets the required standards. Our tips for writing an essay on business law will help you achieve both aims.
What is a Business Law Essay?
Business is a vast field of human endeavor that warrants a separate portion of the law as a discipline. The differences between business laws across states and nations can be quite distinctive. Some businessmen try to circumvent business regulations to profit at the government's or the masses' expense. The need to regulate the business environment highlights the importance of this discipline. Law students find this field almost as attractive as it is challenging. You may be required to write business law essays at a point or the order in your program. A business law essay is an academic writing focusing on local and international business laws.
Find a Good Topic
The first thing to do when writing a law essay is to find a topic that is interesting to your audience. Finding a good topic for your Business Law essay is relatively easy. First, you can check your course outline to find what topics attract the most excitement in class. Proceed to coin some potential topics from the identified course outline topics. Select the one you feel comfortable with, and you are good to go.
Suppose you are still not sure of what topics to choose. Check the business law essay examples provided below.
The potential impact of Covid-19 on Texas State business legislation.
Why blockchain technology should get more focus in modern business law.
How to better engage startups to ensure compliance with local business regulations.
You discover tons of essays on Business Law by tweaking the examples above.
Research the Problem
After you find your chosen topic, you need to do some research. Use authority sources like business journals, literature, official websites, and Google News. Note your sources of information so you can reference them appropriately in the relevant section of your essay. Take your time to read and improve your understanding of the topic.
Develop an Outline
A good outline gives your writing direction and professionalism. It gives your ideas and data a logical sequence so your audience can appreciate all your effort in writing. Your outline will consist of three parts – an introduction, a body, and a conclusion.
The introduction is where you inform your audience about what you are writing about and why your work is significant. Be clear and brief as possible with your introduction but be sure to capture the "what" and the "use" while economizing words.
You will use the work you put into researching the topic in the body section. Break your points into paragraphs and take time to develop them so they are clear and concise. Cite your references to add credibility to your work. Depending on your essay's length, have at least five main points. The body can take up between eighty and ninety percent of your writing. For this reason, you need to be sure that you have enough points to cover the word count of the topic you choose.
In your conclusion, highlight your thesis statement with research works backing them. Don't make the mistake of introducing any new ideas. Round off your points as creatively as possible.
Law Essay Formatting Tips
Academic papers, such as business law essays, require a clear format and structure. Formatting your writing the wrong way can give your audience a tough time making sense of your work. Check SupremeStudy essays samples to see the required formatting style for business law essays. They also offer assistance with different sorts of papers. Good formatting improves your score on any academic essay writing. To get the best law essays, follow the tips below.
Use appropriate terminologies
Academic essays pay a high premium on the precise use of lexicons peculiar to a field. Try to avoid using jargon words. Where you choose to use jargon words or phrases, explain them in parentheses next to the jargon.
Write concise sentences
Keep your sentences within the range of twenty and twenty-five words. Shorter sentences will help you avoid grammatical errors which may mislead your audience. Remember, clear and concise sentences always win in academic writing.
Use a professional tone
You want to show your knowledge and expertise. Use formal language. Formal language gives your writing the desired tone and attention it deserves. Only use informal language in a few cases where your audience permits.
Use clear transitions
Make sure your text format indicates paragraphs and sub-topics. Your audience will follow your line of thought smoothly when you use clear transitions for the various parts of the essay. Have a more experienced colleague help you proofread your essay. Check to be certain your work takes account of all the points raised if you were given a guide. Make all the other necessary adjustments and formatting.
Review and Polishing
Now that you have completed the draft take time to review your essay. Check for misspelled words or ambiguous terms. Read the text aloud to gauge the flow. Use a text editor to clear your doubts.
Conclusion
Business law essays help students to express their knowledge, arguments, and writing skills in identifying or solving a problem within the field. There is little room to express your creative side. However, original ideas that are backed by proven facts are often welcome. Writing a good business essay often requires time and attention to get a good job done. If you are short of time, use pre-written essays to your advantage. In conclusion, we recommend you follow these essay writing tips for the best outcome.