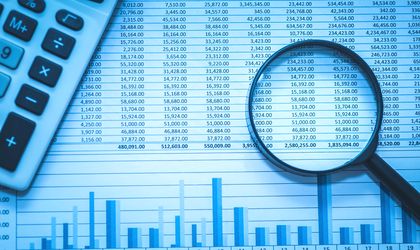 Does your business plan on getting an audit of the Service Organization Control Type 2 (SOC 2) kind? If you are, then be aware that it takes a lot of prep time, labor, and planning to make your company ready for audit. 
You don't just present it for audit as is. You need to make it ready for SOC 2 altogether. The timeline required to get certified as compliant to SOC 2 should be broken down in individual stages that you should go through in a step-by-step fashion.
Getting Your Business SOC-2-Ready 101
Learn the stages you'll need to process to achieve SOC 2 compliance in order to create a timeline that's been broken down in a step-by-step fashion. This will save you the struggle of dealing with SOC 2 auditing in a generalized manner, which can be overwhelming. 
Step-by-Step or Stage-to-Stage: To avoid biting off more than you can chew, approach your SOC 2 audit in a piecemeal or stage-to-stage manner. Finish the first stage to move on to the later stages with a solid foundation rather than randomly taking on parts of the whole.
Why Does SOC 2 Auditing Exist? It's basically an evaluation of your company's internal system of controlling or management of info sec and user privacy. Quite a number of Software as a Service (Saas) organizations are SOC-2-certified as a badge of trustworthiness.
Review with a Magnifying Lens: To get a great SO2 report from your SOC 2 audit and auditor, the process should involve figuring out how your company takes care of your card data or user info. Review every last organizational policy, procedure, and process.
How Long Should The Audit Last?
It can take up to a year or 12 months of auditing to get your SOC 2 report. To streamline the process, prepare by defining your system description then determining the scope of the audit. 
A Description of Your Systems: When writing the aforementioned system descriptions, you have to tell the SOC 2 auditor what your system does while doing an overview of your entire operation.
Gauging the Scope of the Audit: You also have to determine whether the auditor should cover a single application for auditing or your whole multitude of products depending on the complexity of your operation and their relevance to user infosec.
Defining Applicable Elements: You'll also need to describe things such as Trust Services Criteria, commitments by contract, and requirements by regulation during audit preparation. These all help in giving the auditor a heads-up on what to audit. For example:
GPDR: If you have E.U. clientele, declare them in the definition and scope because they need to comply with the General Data Protection Regulation (GDPR) checklist. 
HIPAA: If you do software sales in healthcare, declare them too due to their need to follow the HIPAA Carbide and Privacy rules.
Complete and Detailed Transparency: Prepping for an audit means you should watch out for compliance on every last alphabet organization and safety rule. You have to earn the SOC 2 certification with complete transparency with your auditor for verification purposes.
What to Expect from the Audit Itself
Simply put, companies, organizations, enterprises, and corporations get audited for SOC 2 for the sake of protecting their bottom line. That certificate tells customers that they'll safeguard their data and they're no fly-by-night company. It allows them to get grander deals and Return of Investment. 
The audit is to test how prepared your company is for certification. It's not an expensive testing ground for learning what else you need to do in order to be compliant. It's not penetration testing. The best way to approach it is to anticipate what's needed.
When planning and preparing for the SOC 2 audit for compliance, you should make sure that the alignment of your security program synchronizes perfectly with the current and updated SOC 2 policies framework.
To Be More Specific
The SOC 2 auditor can cost you $20,000 to $40,000. Save yourself from a failed certification by getting your business SOC-2-ready. You should only hire the auditor when you have a company prepped for the audit, complete with system descriptions, scope, and a selected CPA firm. 
Your soc 2 auditor expects an SOC-2-ready company when all is said and done. The auditor isn't here to make your company SOC-2-compliant. It's the other way around. You should prepare your company to SOC 2 compliance instead. Do it only when the right infosec controls have been put into place.
References:
https://carbidesecure.com/resources/how-to-get-your-business-ready-for-a-soc-2-audit/