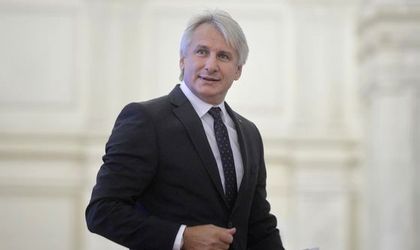 A project to change some of the provisions of controversial Emergency Ordinance 114 will be presented to the government next week, according to Finance minister Eugen Teodorovici.
"OUG 114 will be changed next week. We'll submit an ordinance proposal on Thursday. What's very clear and agreed with all actors on the market will be on the government's table to change this ordinance. There is agreement in the banking sector," said Teodorovici.
However, he warned that the new ordinance is not going to please everybody who is directly involved.
OUG 114 contains major fiscal changes that mostly affect the banking, gas and telecom industries.
Last week, the minister met with representatives of the banking sector and presented some of the possible changes to the bank asset tax.
OUG 114 will also cap gas sale prices for producers at RON 68/MWh, which will benefit a few companies but create a disadvantage for most Romanian producers, especially smaller companies, while increasing imports from Russia.
"We're very interested in pleasing Romanian citizens, with lower costs for RON loans and, of course, the business environment, so it can finance the real economy. These were our objectives with OUG 114 and we will strengthen them through the changes we'll be making next week," he added.
The Finance minister also said that the new proposals are based on data from the Central Bank and have also been sent to the Central European Bank.