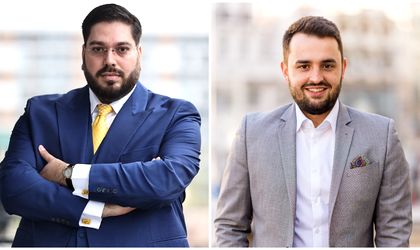 VD Law Group (Vasilescu Dejan SPARL) and JASILL group, local leaders on the legal, accounting, tax and business consulting in the field of new emerging technologies, announced their alliance to provide integrated advisory services to multinational companies, SMEs and entrepreneurs.
The strategic partnership aims at consolidating an integrated approach and at increasing the client portfolio by 70% in these industries, in addition to extending it to other areas such as financial services, real estate, pharmaceutical industry, capital markets, retail, automotive etc.
"After having met in meetings where we tried to find solutions for the development of the activity of the largest provider of cryptocurrency exchange services in Romania, we found that both our accounting team and our fellow lawyers understand the technical component of these industries and we decided to collaborate in several projects. We have the advantage of an impressive mix of experience and specializations, given that we are among the few independent companies that offer all these services in a complementary way, with the support of an extensive team able to provide a "one-stop-shop" type of service", said Flavius Jakubowicz, JASILL Accounting & Business' Executive Partner.
 —
"Identifying a partner who understands, both economically and functionally, the organization of sophisticated clients, has been a priority for us. We are acknowledged by clients for our in-depth knowledge of the emerging technology, blockchain, ridesharing and real estate industries and we are often a bridge for both Asian / American economic operators who aim at accessing the European market and several international franchises launched in Romania. Therefore, dedicated legal, audit and tax solutions are essential to genuinely support the development plans of our clients", added Sergiu Vasilescu, VD Law Group's Managing Partner.
VD Law Group and JASILL Accounting & Business have been collaborating in some challenging projects over the past two months, including:
Assisting the HUGO BOSS international franchise in their national expansion process;
Assisting the Lanceria platform, a fully automated ecosystem for new generation freelancers, which aims to offer users a crypto-FIAT hybrid payment system;
Advising the Welthee platform, that aims to become the largest administrator of private portfolios, with variable risk, thus allowing users to have more revenue streams;
Assisting a real estate developer in the process of acquiring a 2.1 million Euro building in northern Bucharest.