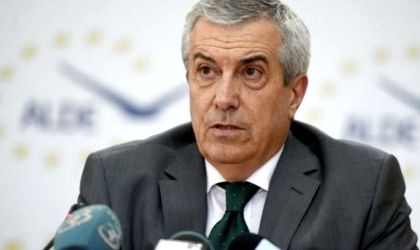 Judges at Romania's High Court acquitted the head of the Senate, Calin Popescu Tariceanu, who had been accused of giving false testimony in a case involving the retrocession of Snagov Forest and Baneasa Farm land near Bucharest.
The decision is not final and can be appealed in 10 days. Tariceanu was put on trial by anti-corruption prosecutors in 2016.
Prosecutors alleged that Tariceanu lied when he said he didn't know about the land retrocession to Paul Philippe al Romaniei and the involvement of defendants Tal Silberstein, Beny Steinmetz and Moshe Agavi in the deal. Investigators added that the Senate head didn't say all he knew about the relation with Silberstein, media owner Dan Andronic and businessman Remus Truica. Prosecutors claimed that the land deal was illegal.
Tariceanu, who is a political ally of PSD's head Liviu Dragnea, has constantly claimed that the "parallel" or "deep" state attempted to undermine Romania's democratic process, suggesting that some high ranking public officials believe they are above the law. He suggested that officials in the intelligence and judiciary communities are part of this parallel state. The deep state theme was also common in the political speeches of Dragnea, who is also tried in a separate case at the High Court.