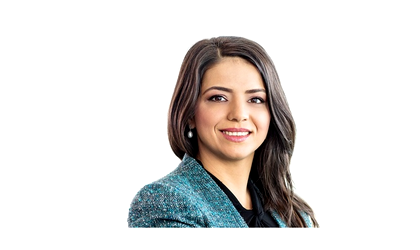 Schoenherr advised Enery on the acquisition of a Romanian renewable energy multi-technology (wind, solar and hydropower) portfolio with 81 MWP of installed capacity from Jade Power Trust, and on the related financing. With this deal Enery, which has been developing solar greenfield assets in Romania for three years, enters the local green electricity production market as a major player.
The M&A transaction was signed in September and closed in November 2022. Schoenherr advised on the full range of M&A matters in connection with this deal (including due diligence and negotiating the related W&I insurance coverage), on obtaining the necessary merger clearance, as well as on all related financing matters in connection with the acquisition financing.
"We are proud to have advised Enery in this high-profile multifaceted transaction, which supports the company's goal of creating a more sustainable energy landscape in CEE," said Schoenherr Romania local partner Monica Cojocaru. "Our teams worked together in driving the various legal streams of this complex matter towards a successful completion."
Founded in 2019, Enery is an operations-led renewable energy company based in Austria that was founded by Richard König, Lukas Nemec and RP Global and is backed by the Three Seas Initiative Investment Fund. Its focus is to invest in operating and greenfield solar assets and other renewable power facilities in CEE and Austria.
Jade Power Trust is a Canadian energy producer focused on the development and generation of clean energy whose portfolio consists of wind, solar and hydro power generation assets. The company generates 100 % green, renewable energy and earns revenue from the sale of electricity and EU Green Certificates.
The Schoenherr team advising Enery was led by Robert Bachner (partner), with Monica Cojocaru (local partner) coordinating the Romanian team consisting of Vlad Cordea (senior attorney at law), Simona Lehniuc (senior attorney at law), who covered M&A and energy matters, Adina Damaschin (counsel), Silviu Lazăr (attorney at law), Loredana Barbu (attorney at law), who covered banking & finance matters, Claudiu Stan (senior attorney at law), George Șopîrlă (associate), who covered real estate matters, Georgiana Bădescu (partner), Mona Banu (senior attorney at law) and Cristiana Manea (senior attorney at law), who covered EU & competition law matters.