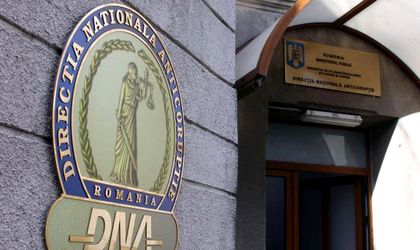 The Ministry of Justice said that all four candidates vying for the position of chief prosecutor of the National Anticorruption Directorate (DNA) failed the selection process. This means that the procedure will have to be re-started to appoint a new head of the DNA, following the dismissal of prosecutor Laura Codruta Kovesi.
The Ministry of Justice claimed that none of the candidates "fulfills the requests to be appointed as chief prosecutor of the DNA."
The four candidate were: Elena Grecu, head of service in the central structure of the DNA, Marius Iacob, deputy chief prosecutor of the DNA, Florentina Mirica, chief prosecutor in the department combating corruption and Cristian Lazar, deputy head in the section of Criminal Investigation for the General Prosecutor's Office.
"Through the management program or during the interview, no candidate has provided sufficient background elements based on an analysis of the current situation that would then allow for an objective and transparent process of assessing the management performance," said the ministry.