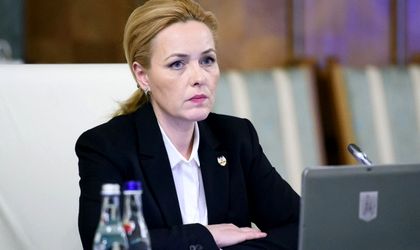 The minister of interior, Carmen Dan, says that authorities will answer swiftly to "instigations to violence", suggesting that the intervention of gendarmes during Friday's protest of the Diaspora in Bucharest was fully compliant with the law.
Dan said she interrupted her holiday and went to the Ministry of Interior, but said she "didn't intervene in any way in the operations." She said she expects any employee of the Ministry of Interior to come public if he or she got an operative order from her during last night's intervention in Victoriei Square.
"Aggressive hooligans used peaceful people as shield in front of the Gendarmerie," said the minister. She added that authorities will respond swiftly to any instigation to violence.
Dan went on to say that "any European state, the state intervenes in force to re-establish public order."
The minister said that other aspects of the intervention during Friday's protest could be presented during a meeting of the Supreme Council of National Defence.