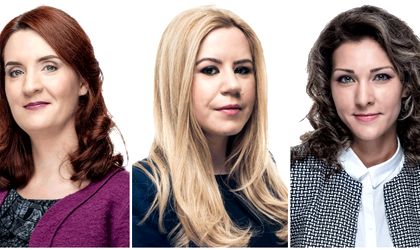 As detailed in this article, in 2021 Romania adopted its new legislative framework introducing a deposit-return system applicable to non-refillable primary packaging made of glass, plastic or metal with volumes between 0.1l and 3l inclusive, containing water, juice or alcoholic beverages ("DRS").
Authors: Oana Constantinescu (local partner), Mădălina Mitan (managing attorney at law), Alexandra Huza (senior attorney at law) – lawyers specialised in real estate and environmental law at Schoenherr și Asociații SCA
Initially set to enter into force on 1 October 2022, the application of DRS was postponed to 30 November 2023. Until then, producers, importers and traders of relevant products have to comply with a new set of obligations, which were introduced by Government Decision No. 12/2023 for the amendment of Government Decision No. 1074/2021 on the establishment of a deposit-return system on single-use packaging, as briefly described in the following.
28 February 2023: the deadline for registration in DRS
By 28 February 2023, producers and importers placing products in DRS packaging on the Romanian market are obliged to register in the database managed by RetuRo Sistem Garanție Returnare SA, the entity that acts as DRS Administrator. The same obligation applies to any company selling such products before that date, including to companies active in the HoReCa sector, as well as to companies that sell these products exclusively via e-commerce channels or via automated vending machines.
Producers who only introduce relevant products after 28 February 2023, as well as companies who sell such products only after that date are obliged to register in the DRS database within 30 days as of the date when they first introduce or sell such products, respectively.
DRS database registration procedure
To register in the DRS database, producers must send a digitally signed notice to the DRS Administrator. The notice must include details about the company's identification data, its tax registration certificate, contact details of the person in charge designated by the company to liaise with the DRS Administrator, as well as details about the packaging placed on the market (e.g. number of packaging units relevant for DRS purposes, the weight of such packaging introduced on the national market in the previous calendar year, categories of products in such packaging, etc.).
Similarly, companies selling relevant products have to file a registration notice with the DRS Administrator, which will include, in addition to the information mentioned above, details about the retailer's selling points, DRS packaging collection points, collecting modalities, number of products in DRS packaging sold in the previous year or to be sold in the upcoming year, etc.
While the DRS Administrator can request additional information or clarification regarding the registration notice, the relevant applicant is obliged to respond to such requests within five business days.
The registration date in the DRS database is the date when the producer or retailer provides the full documentation stipulated by law or, as the case may be, the full information requested by the DRS Administrator.
Other obligations
As of 30 November 2023, companies will no longer be allowed to place on the national market any product packed in DRS packaging unless their producer is registered with the DRS database. Nor will the import or sale of such products be permitted in Romania after that date unless they are marked as DRS packaging. As an exception, unmarked products that are already in storage with producers or retailers on 30 November 2023 can be placed on the national market or sold even without a DRS label, but only until 31 December 2024.
This interdiction is not applicable to products that are imported from EU or non-EU countries after the date when the DRS comes into force if such products are labelled as DRS packaging before being delivered for distribution, consumption or use.
Penalties
Companies that fail to comply with the obligation to register with the DRS database by the aforementioned deadlines can be fined approx. EUR 4,000 to EUR 8,000. In addition, the company's activities can be suspended until the registration formalities are fulfilled.
Also, producers that place products packed in DRS packaging on the Romanian market without being registered in the DRS database can be fined approx. EUR 6,000 to EUR 10,000.