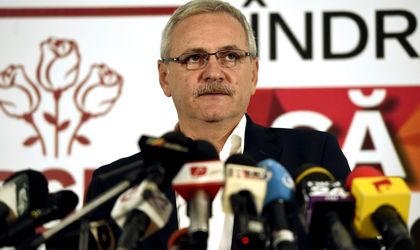 The head of the Social Democratic Party (PSD), Liviu Dragnea, has been sentenced to three years and six months in jail for instigating to abuse in office. He was cleared of allegations of forgery in a case involving fake hirings at the Social Assistance and Child Protective Services Agency (DGASPC).
Former employees of the DGASCP  have received jail sentences in the case in which the head of the PSD, Liviu Dragne was also investigated. The sentences issued by Romania's High Court can be appealed.
Floarea Alesu, the former head of DGASPC, got a jail sentence of three years and seven months. She had admitted to the charges put forward by prosecutors. Other former employees in the institution got suspended jail sentences between one and three years. The former wife of Dragnea, Bombonica Prodana, was ordered to pay a RON 1,000 fine in this case.
Dragnea, who is the president of the Chamber of Deputies, has been accused of instigating abuse in office and forgery and the Anti-Corruption Agency (DNA) has asked judges to convict him to a total of ten years in prison. He had received a suspended two-year sentence in the case regarding the 2012 referendum to remove the president from office.
The PSD head has been accused by the DNA of having used his influence to get two women employed at the DGASPC in his home county Teleorman. Thus, they would get a wage from the state without showing up at work, while actually working for the PSD organisation in the county.