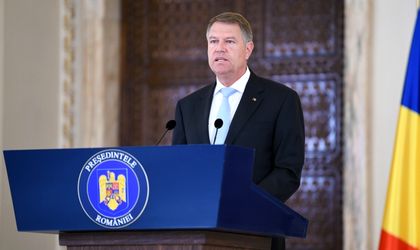 President Klaus Iohannis sent an unconstitutionality notice to the Romanian Constitutional Court on Friday, on the law regarding the Superior Council of Magistracy.
In his notification, the president says several articles of the Constitution were breached and that there were several contradictory articles in the law proposed by the PSD-ALDE coalition.
The president notes that he sent a re-examination request to the Parliament on June 22, supported by several legal arguments, but that his request was denied without any explanation.
Iohannis cites a CCR decision that says the Parliament must re-examine laws sent back by the president, as well as other related laws, in order to ensure the logical succession and the coherence of regulation.