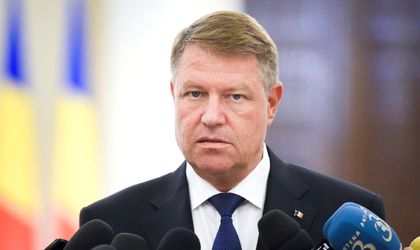 Romania's High Court has recorded a criminal complaint against president Klaus Iohannis. The document is signed by Catalin Stoichita, a former candidate for the elections in the fifth district of Bucharest.
In the complaint, Stoichita accuses the head of state of delaying a decision regarding the revocation request against the head of the National Anticorruption Directorate (DNA), Laura Codruta Kovesi.
"I state that together with a numerous group of citizens we are ready to start a campaign to gather signatures for the suspension of Iohannis Klaus Werner from the role of president of Romania and I requested for an answer in writing regarding the number of signatures required for the start of parliamentary procedures," said Stoichita in the document.
He went on to say that Iohannis gains "material, political and benefits of image" by refusing to revoke Kovesi.
On Tuesday, Iohannis avoided to say whether he would approve the removal of Kovesi from office or not.
Meanwhile, the president of PSD, Liviu Dragnea, said that the president could be suspended by the Parliament, because he delayed too much a decision.
The Constitutional Court said that the head of state arrogated attributions that he didn't have and blocked those of the minister of justice, when he refused to revoke Kovesi.