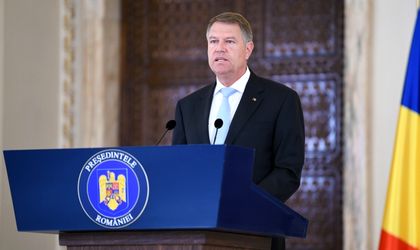 President Klaus Iohannis signed into law the draft bill regarding the organization a referendum for the revision of the Constitution. The head of state had to approve the bill after the Parliament rejected the re-examination request.
Iohannis had also asked for the opinion of the constitutional judges who ruled out that the draft bill doesn't breach the Constitution. Opposition parties also attacked the draft bill at the Constitutional Court.
In the approved version, the law excludes the president from the procedure of organizing a referendum on revision of the Constitution. Until now the Parliament had to come up with a separate draft law each time such a referendum would be held. The president would have the right to accept or submit the draft bill back to MPs for re-examination.
"Citizens are called to express their will through a vote in the national referendum on the revision of the Constitution on the last Sunday of the 30-day period stipulated in the Constitution, calculated from the date of the adoption by the Parliament of the draft constitutional law, the Government being obliged to it brings to the attention of the public, immediately, by means of communication," according to the draft bill.