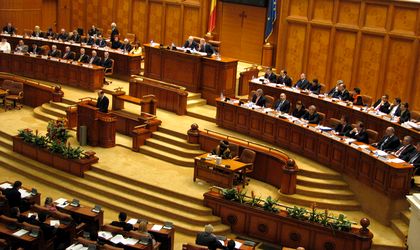 The Chamber of Deputies rejected the draft law for the Administrative Code on Wednesday, as it had been found unconstitutional by the Constitutional Court (CCR). The law would have granted special pensions for mayors and other local elected officials, while MPs would have had the right to be appointed as prefects without taking part in a contest or specialised training.
Other provisions of the law included allowing mayors to become sole traders and be part of the boards of local companies. It also established the share of royalties to be distributed to local authorities, and eased the transfer of land, lakes and beaches to local authorities.
The draft also would have eliminated the restriction now applied to members of the government who receive a final court decision related to conflicts of interest or incompatibility, who are not allowed to take up public roles for three years.
Naming leaders of local interest institutions and decentralized services could be approved by the local council at the mayor's proposal, based on a contest, but without the need for a management contract existing when the appointment is made. Management contracts would have also been eliminated for the public administrator of a local unit, who could be named at a mayor's or a county council president's proposal.
The CCR said that the law was unconstitutional in its entirety based on procedural issues, as the Social and Economic Council were not consulted and the law didn't follow the principle of bicameralism.
The project had been taken over by the PSD from the Development Ministry and adopted through a special committee of both chambers of Parliament.
Although it was rejected today, the coalition may bring it back by introducing its provisions into a new legislative project. Opposition parties have warned that the government may want to adopt the code through an emergency ordinance.