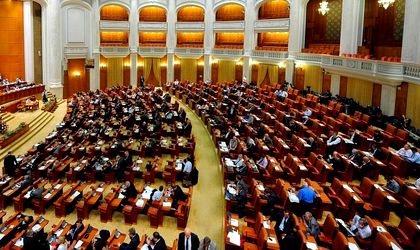 The Romanian Parliament is entering an extraordinary session on Monday, which will continue until July 19, in order to adopt changes to the criminal code and the administrative code, both of which have sparked controversy in recent weeks.
The ordinary parliamentary session ended on June 30, but the Permanent Office decided to call for an extraordinary session for both chambers between July 2 and 19.
The Chamber of Deputies is the decisional chamber for the criminal code, and changes proposed by the ruling PSD-ALDE coalition have been challenged by the opposition, who believes their only purpose is to help members of the coalition or their allies escape their own legal troubles.
Another controversial provision is found in the administrative code, which includes special pensions for local elected officials.
The Romanian anti-corruption agency (DNA) released a statement earlier this month to explain the issues the new changes to the criminal codes would raise if they were passed.