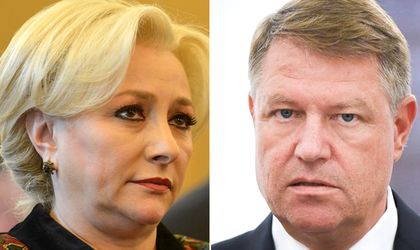 President Klaus Iohannis says the biggest risk about the rumored changes to the Pension Pillar II is for individual payers to lose their trust in the state. Meanwhile, PM Viorica Dancila said this pension pillar will not be dismantled although an analysis will be carried out on this matter.
Iohannis urged members of the ruling coalition to make a clear statement on the future of Pension Pillar II.
"The biggest risk is for people to lose their trust in the state institution. This can't happen. A firm clarification is needed. I hope PSD doesn't touch this money," said Iohannis.
Meanwhile, the opposition parties said they plan to back a vote of no confidence against the government over its plans regarding the pension pillar that has seven private administrators.
The PM said that the analysis aims to find out what's the best split of contributions between Pension Pillar I and II for individual payers. At present, over 7 million individuals pay pension contributions that go into Pillar II.
The net assets of Pillar II stood at RON 39.7 billion (over EUR 8.5 billion) at the end of 2017, according to the Financial Supervision Authority (ASF). The regulator adds that 91 percent of the funds are invested in Romania and 61 percent of the total assets are invested in bonds and the 20 percent in shares.
Romania also has a third pension pillar that is optional for payers and managed privately. It had 446,131 payers at the end of last year and assets of RON 1.78 billion.
The private sector associations rejected any attempt of public authorities to change the structure of Pillar II. The head of PSD, Liviu Dragnea, said there were no plans to dismantle or nationalize this pension fund.