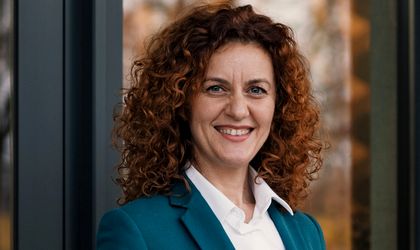 ONV LAW Law Firm expands its Business Law and Public Procurement team and aims for a turnover of EUR 1.5 million by the end of this year, together with the new subsidiary inaugurated in Iasi. Giorgiana Barbieru, an experienced lawyer in sectors such as real estate and construction, automotive, and public administration joins ONV LAW as Senior Associate, in the new Iasi representative of the law firm.
"We have solid reasons to consider that the public procurement and infrastructure segments will increase considerably in the next period, given the recent years' investment years in Iasi and the development funds made available for Romania in the next period," said Av. Giorgiana Barbieru.
Giorgiana Barbieru has over 20 years of experience in complex advisory projects, litigation, commercial law, administrative litigation, family law, criminal law, and civil law. Throughout her career, she successfully represented large multinational and local infrastructure and construction companies, as well as state authorities in litigations regarding tax decisions, debt recovery, or payments of damages and penalties.
"A last year's analysis of the Iasi Chamber of Commerce and Industry highlights the economic potential of the city and the county. Iasi was still the sixth county in Romania, given that last year Romania's economic decline was 3%, while in Iasi the decline was only 2.3%. Moreover, according to the National Commission for Strategy and Forecast data, in 2024 Iasi will have a GDP of 12,157 EUR / inhabitant, well above the national average, which strengthens the forecasts regarding the favorable economic evolution. All these are opportunities for businesses development in the area and an additional reason for us to expand our team in Iasi ", said Av. Alina Bilan, partner of ONV LAW.
The largest companies in terms of turnover headquartered in Iasi are BorgWarner, Amazon, Conex Distribution, Antibiotice, Das, Fiterman Pharma, Apavital, Build Corp, Media Rom Grup, and Kosarom.