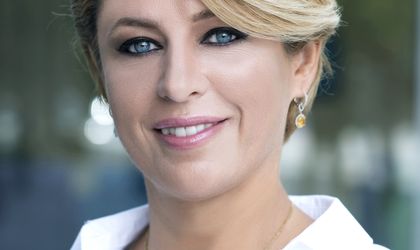 An integrated team of KPMG Advisory and KPMG Legal – Toncescu și Asociații assisted Bancroft Private Equity in the sale of Dumagas Transport, one of the leading Romanian road transportation companies to Omnia Capital private equity investment firm.
Dumagas is a pioneer on the transport market in Romania, having an experience in the field of over 25 years, being one of the leading players on this market.
With this transaction, Bancroft marks the exit from the Romanian market, where they also had MobiFon (Vodafone's predecessor) in their portfolio, during more than three decades of activity in the M&A sector in the Central and Eastern European region.
The transaction has been finalized, the KPMG Legal team providing legal assistance during the entire process of drafting, negotiating and signing the transaction documentation and, further, until the effective implementation of the transaction.
Laura Toncescu, Head of KPMG Legal and Dragoș Iamandoiu, Senior Managing Associate, coordinated the legal assistance related to the transaction, acting for Bancroft Private Equity with the significant support of Sandra Frunzulica (Managing Associate), Andreea Liviță (Senior Associate) and Adina Popescu (Senior Associate).
KPMG Legal worked in integrated teams of lawyers and advisors, together with KPMG Advisory team, coordinated by Bogdan Văduva, Partner, Deputy Head of Advisory, together with Costin Rida, Manager, all experts joining forces to provide integrated solutions during the transaction process.
Krisztina Havas, Bancroft Private Equity partner:
"Dumagas Transport is a company with potential and we wish the company success as it enters into a new stage of development. We would like to thank the consultants and lawyers from KPMG Advisory and KPMG Legal who assisted us during this interesting and challenging process with a high level of professionalism and dedication."
KPMG Legal – Toncescu și Asociații, the Romanian law firm affiliated with KPMG in Romania, is a law firm that differentiates itself in the market by its ability to provide legal services as part of complete solutions offered together with KPMG specialists. Such services are provided by using technology to ensure efficiency and access to the latest and most innovative solutions our team being well known for the quality of the legal services, provided by a team of experienced and specialized lawyers.