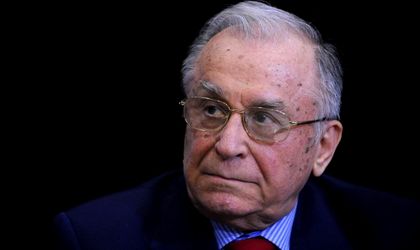 Judges from Romania's High Court rejected the request of the Association December 21 to allow the seizure of assets belonging to ex-president Ion Iliescu, aged 88. The request was made in the "Mineriada" file in which Iliescu is accused of crimes against humanity.
The same charge is made against ex-PM Petre Roman and Virgil Magureanu, the former director of Romania's domestic intelligence service SRI.
Military prosecutors argue that on June 11 and 12, 1990, the state authorities decided to launch a violent attack against the demonstrators in Bucharest University Square, who mainly militated for the adoption of point 8 of the Timisoara Proclamation and expressed peaceful, political opinions, in contradiction with those of the majority who formed the political power at that time. In this attack, unlawfully the forces of the Ministry of the Interior, the Ministry of National Defense, the SRI, as well as over 10,000 miners and other workers from several areas of the country were illegally involved.
Four people died and more than 1,300 were injured in the violent clash that ended on June 15. Prosecutors claim that Iliescu issued the order that triggered the chain of violence.
Iliescu is prosecuted also in a separate case, involving the Romanian Revolution.