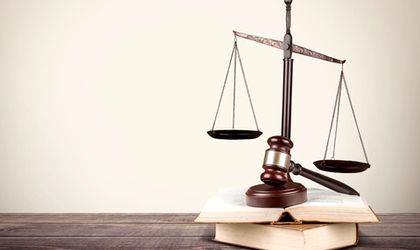 Romania has made very little progress towards implementing measures to prevent corruption among parliamentarians, judges and prosecutors and addressing the concerns raised by its controversial judicial reform, says GRECO, anti-corruption body of the Council of Europe in two reports published on Tuesday.
GRECO's report assessing progress in the implementation of measures recommended in 2015 to prevent corruption among MPs, judges and prosecutors finds that Romania has only fully complied with four out of thirteen recommendations. It has also partly implemented three and not implemented six.
In a follow-up report evaluating compliance with recommendations made in an ad hoc report on the judicial reform prepared by the Romanian government in 2018, GRECO found that Romania has only implemented one out of five recommendations and that "no tangible results have been achieved to address most of the existing shortcomings."
On the other hand, the institution welcomes PM Viorica Dancila's intention to abandon controversial judicial reforms, as announced on June 4. GRECO also notes that the review of the system of immunities by the Chamber of Deputies is a positive step, but calls upon authorities to adopt similar provisions for the Senate and ensure effective implementation.
The issues GRECO has addressed in its reports included the fact that Romanian authorities have not reviewed the rules and practices of the legislative process and have not limited the use of emergency procedures to adopt legislation. Furthermore, they write, no effective mechanism has been adopted to enforce the code of conduct of parliamentarians, while the scope of the incrimination of conflicts of interest remains limited.
GRECO also warns that recent attempts by Romanian authorities to reduce the statute of limitations for certain corruption offences would "seriously undermine the fight against corruption."
Another significant concern raised by GRECO was the fact that Romanian authorities have "disregarded the recommendation to abandon the setting-up of the section for the investigation of the offences in the judiciary." The report warns that the new legislation includes amendments that "represent serious threats to the independence of the judiciary."
As Romania's low level of compliance is "globally unsatisfactory", the country will remain subject to GRECO's non-compliance procedure. GRECO has requested that the Romanian authorities report back on progress achieved by 30 June 2020.