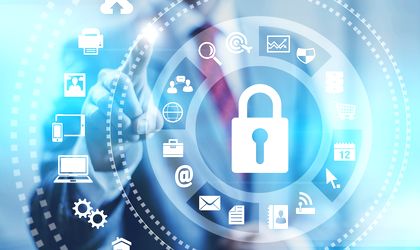 The government has proposed the introduction of fines for websites that use unjustified geoblocking across the European Union, after the EU regulation came into force. The fines would be between RON 5,000 and 50,000 for Romanian websites, and they should be issued by the Consumer Protection Authority for Communication (ANCOM).  
The EU regulation that removes geoblocking (ie removes access blocking or redirecting users – or credit cards – from another country) came into force earlier this month. However, each Member State is responsible for the implementation of the Regulation and must establish the necessary structures to ensure a smooth start of its implementation.
As a result, the government proposes, through a draft decision in public debate, the following:
In order to comply with the provisions of Article 8 of the Regulation, the European Consumer Center of the National Authority for Consumers Protection is appointed.
The competent authority for the reporting of contraventions referred to in Article 5 of this judgment, in accordance with art. 7 par. (3) of the Regulation is the National Authority for Consumer Protection.
Violations of the provisions of art. 3, art.4 par. (1) and art. 5 paragraph (1) of the Regulation and shall be sanctioned with fines ranging from 5,000 lei to 50,000 lei.
The European Commission will carry out a first assessment of the application of the Geoblock Regulation by March 2020.
This assessment will cover the possible extension of the principle of non-discrimination in relation to access to goods and services for electronic services other than audiovisual services, the main feature of which is copyright-protected content such as electronic books, music, games and software.
The Commission will also carefully examine whether there are still unjustifiable restrictions on grounds of nationality or place of residence that should be removed in other sectors, such as transport and audiovisual services.