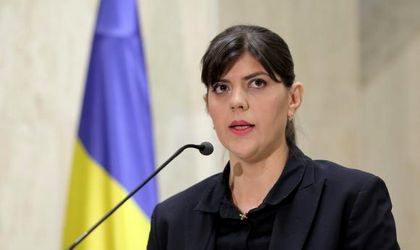 Former head of the National Anti-corruption Directorate (DNA), Laura Codruta Kovesi, will resume her activity as prosecutor with the Sibiu chapter of the Directorate for Investigating Organized Crime and Terrorism (DIICOT). The prosecutors of the Superior Council of Magistracy decided she will take on the position on July 9.
"The Prosecutor's Section of the Superior Council of Magistracy decided the resuming of the activity at the Directorate for the Investigation of Organized Crime and Terrorism Offenses – Sibiu Territorial Office, of prosecutor Laura Codruta Kovesi, following her dismissal from the post of chief prosecutor at the National Directorate Anticorruption, starting with the date of the Romanian President's decree, respectively 09 July 2018 ", states in the decision of the council.
Prior to being appointed in 2006 as Romania's general prosecutor, Laura Codruta Kovesi held the same position at DIICOT Sibiu.
Kovesi announced on Monday, after President Klaus Iohannis signed the decree of his dismissal as chief prosecutor of the DNA, that she would no longer work with the DNA, but would remain a prosecutor. "I will not work with the DNA today, I will remain a prosecutor," Kovesi said.