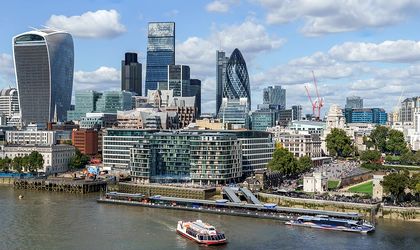 Financial firms will leave the UK after Brexit, the head of the International Monetary Fund (IMF) Christine Lagarde warned. According to Christine Lagarde, most will flock to EU countries. That is why, she argues, the bloc needs to enhance its regulatory and supervisory capacities to cope with the likely influx.
Many financial companies are expected to relocate outside the UK after Brexit, in order to maintain their  passporting rights. Passporting allows financial companies authorised in one EU state to sell services and products in another. "In the near-term it is critical to ensure that regulatory and supervisory capacities are prepared for the influx of financial firms that will move to continental Europe – and Ireland – as a result of Brexit," Lagarde told audience at the The Euro at 20 conference  in Dublin, Ireland.
"We meet at a moment when the EU and euro area are in the midst of difficult decisions about their future. Populist movements – from Brexit to the recent Italian elections – have called into question the value of European integration, " she said.
"Several of the countries hit hardest during the global financial and euro area crisis saw their income growth fall significantly behind that of their peers," she added.
According to Lagarde, work was needed to enhance the euro area's resilience and secure its future. "The euro area needs truly integrated financial and capital markets that allow companies to raise financing across borders more easily and support investment."
"It has been a complicated journey, full of difficult moments – but in each step we have learned valuable lessons… at age 20 the euro area is more mature – battle scarred, yes, but also stronger and ready to move forward," she said.