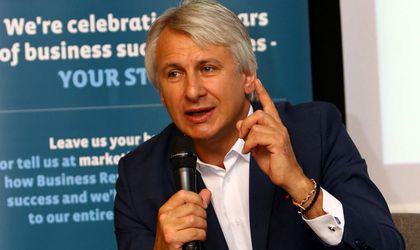 The minister of finance, Eugen Teodorovici, says that the garnishment of the accounts of Romanians will be barred by the end of this year.
Teodorovici says he doesn't to see anymore Romanians with accounts that are suddenly blocked by authorities.
"This aggressive approach from the government's side will disappear. This garnishment will disappear. The Romanian will not find his or her account blocked unexpectedly when leaving on vacation abroad and realizes that he or she can't access the account due to a small amount (to be paid to the state – e.n), somebody blocked all the accounts. This disappears by the end of this year," said the minister during an interview at Antena 3.
The minister said there are other reform measures enforced in the fiscal system but he hasn't made them public due to "envious people". He added that Romanians should sense the changes in their daily activities.