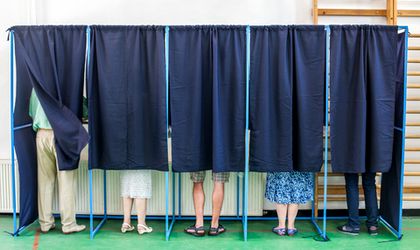 During a press conference on Thursday, the Internal Affairs Ministry presented its preparatory measures for the referendum taking place this weekend to redefine marriage in the Constitution from "a union between two spouses" to "a union between a man and a woman". However, members of Expert Forum are warning that the government has made changes to legislation which leave room for massive vote fraud.
Sorin Ionita of Expert Forum wrote on Facebook this morning that an Emergency Ordinance passed by the government last week (86/2018), on the ways the referendum is planned and conducted, includes a change to the way the total number of participants is calculated, which could lead to massive fraud in reporting how many people vote in the referendum, which is crucial to determine whether the vote will be validated by the Constitutional Court.
"Fraud alert for the referendum: the vote participation report form has been changed. (…) We'll have incredible situations when there will only be 500 paper ballots at a certain voting location, but 550 citizens will be listed as having voted. The voting threshold takes the last number into account," Ionita wrote, adding a photo of the updated form.
Specifically, the new rules specify that the "number of participants" is expected to be equal or larger than the sum of points 5, 6 and 7 of the form (YES votes, NO votes and invalid votes), according to last week's OUG. Before the OUG was passed, the law said the total number of participants must be equal to the sum between YES votes, NO votes and invalid votes.