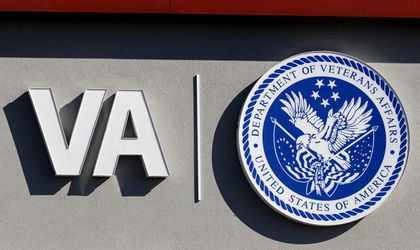 No doubt, it can be a long and frustrating process to apply for disability benefits via the Department of Veteran Affairs (VA).This the reason why you need to have a lawyer to guide you through the VA process so that it can be less stressful. Remember that a lawyer can't influence the VA to decide the outcome of your claim, but they can assist you to get more of the benefits that you are entitled to. 
This is a significant benefit to you to have a lawyer because VA laws and regulations are hard to understand and change regularly. Besides, it can be hard to figure out when you need to get a veterans disability lawyer to assist you with the claim. Therefore, you need to know what a lawyer does for their clients to help you make an informed decision. This article discusses everything you need to know about a veteran's benefits lawyer.
The importance of hiring a VA disability lawyer
Many veterans think that is not necessary to hire a lawyer because it's free to apply for VA disability benefits. But you should remember that VA is a government agency, so the process can move slowly. The agents working there also don't work for you, meaning they are not your representatives or lawyers because they are simply doing their job. 
A veterans' disability attorney has your best interest in their hearts. Their goal is to work quickly and get all the disability benefits that you deserve. With that goal in their minds, your attorney can develop a strategy that improves your chance of success. 
You can not get this level of expertise, experience, support, or guidance by working with a VA's n agent or a free organization. If you hire a VA disability claims lawyer to work on your behalf, it ensures that all steps are followed to get the benefits you are entitled to. 
It's always a good idea to hire a VA disability attorney if they deny your application for disability benefits. It can be a complicated process to appeal for a denied disability claim. You see, failure to follow procedure, missing a deadline, and even failure to give the required information can lead to failure to receive the VA disability benefits.
You need to choose the right lawyer to assist you with the VA disability claim so that you can improve your chances of winning the case. The lawyer you hire must have significant experience handling similar VA disability claims as well as appeals. Winning a VA disability claim appeal should be another top priority. 
Also, you must have a lawyer who is VA-accredited. It makes sense to find a lawyer who is dedicated and focused on representing you during the VA disability case and this includes representing you when it comes to high-level appeals. Lawyers who only deal with lower-level appeals can leave you without any legal representation at the time you need it.
The things an attorney can do for you
While it's a straightforward process to apply for veteran disability benefits, it can sometimes be an overwhelming one. Some veterans find the process easy, but others find it hard. So many veterans consider hiring a lawyer to give them support, legal advice, and guidance to be the best decision for them. That said, a VA disability lawyer can do the following things on your behalf:
Review your case and submit the application
Keep in mind that some disabled veterans are eligible for disability benefits while others are not. The VA has its requirements and guidelines that you need to meet before it pays disability benefits. 
Therefore, a VA disability lawyer can review your case to find out if you are eligible for VA disability. The lawyer can also review the case to see if may qualify for other benefits like benefits that are based on active duty or VA pension.
Once an attorney determines that you qualify for the VA disability benefits, they can assist you complete and apply. In this way, you can avoid encountering problems and making mistakes that are common during the application process. Sometimes, these mistakes can lead to filing veterans appeals or even damage your VA disability rating.
They can collect medical information
PTSD Lawyers can also get the medical information required to support the disability's claim. Your attorney can use the fast track program or fully developed claim. And, by submitting this crucial medical evidence alongside the application for disability, the process can be fast.
If you fail to submit the required medical information, it means the VA needs to request medical records from each doctor who treated you for the conditions or injuries that led you to file the disability claim. Unfortunately, this can take a lot of time. Hence, it's for your good to submit these medical records and even other information required to process the claim. By doing this, you can get your VA disability benefits quickly.
Filing an appeal
Unfortunately, there are many veterans out there who are denied disability benefits on the first application. But there is no need to give up the fight. A VA disability appeal lawyer can assist you to appeal  a VA claim denial so that you may receive the disability income you deserve. 
However, you need to know the disability process can sometimes be confusing. This is also because you will face several short filing deadlines in many stages of the appeal process. Therefore, if you don't act quickly, there are good chances that you may lose the right to appeal your VA claim denial. You should also know which of the appeal processes you need to use or you can endanger your appeal. 
It's worth noting that the VA appeal doesn't accept recent appeals that are under the legacy process. But when appealing through the legacy process, you can choose to get out of the legacy review and decide to go to the new decision review process.
More useful resources for veterans: 
– 
Explore VA-backed loan options at
Hero Loan