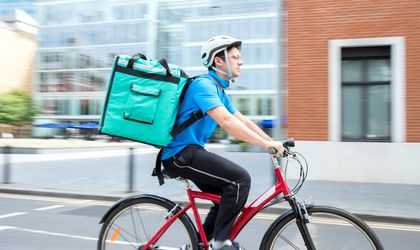 The European Parliament has approved new EU-wide rules aimed to protect workers involved in the "gig economy," with on-demand jobs like driving for Uber or delivering food, according to the BBC.
The law sets minimum rights and increased transparency, as well as predictable hours and compensation for cancelled work. Member states will have up to three years to enforce the new rules.
The EP says the legislation will target "the most vulnerable employees on atypical contracts and in non-standard jobs", including those with zero-hour contracts, as these types of employees do not typically enjoy the same protections as other workers in most EU member states.
It will require employers to inform new workers about the following aspects on their first day:
Description of duties
Starting day, pay information
Description of a standard work day/reference hours
Right to compensation for late cancelling of work
Only one probationary period for a maximum of 6 months
Banning "exclusivity clauses" and allowing employees to have other jobs
The law will apply to all of those who work at least three hours a week averaged over four weeks – a number of people estimated to already reach at least three million – but not to "genuinely self-employed" individuals.
Photo: dreamstime.com