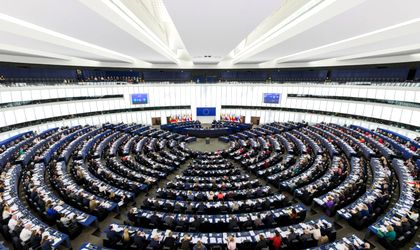 European Parliament members voted on Tuesday to back a controversial reform of the EU's copyright rules, despite the intense opposition from freedom of speech activists and tech giants like Google and Facebook.
MEPs adopted the directive by 348 votes in favour, 274 against and 36 abstentions, marking the end of a legislative process that began back in 2016. Member states will have to approve the directive in the European Council. If they agree, states will have two years to implement the rules.
The law's Article 13, now turned into Article 17, has been surrounded by fierce debate, says that tech platforms such as Google News, Facebook or YouTube have to negotiate licenses for copyrighted material (such as music, photos, videos or source codes) before publishing user uploads that incorporates such material and be directly liable for the content uploaded to their site. They'll have to make "best efforts" to obtain authorization in situations where no licenses are concluded. Unauthorized content will be removed or blocked, Bloomberg reports.
Article 15 (formerly 11) says that news aggregators such as Google News can only use "snippets" of articles on their platforms. In its initial form, the article would have banned the practice altogether. Now, the EP states that "hyperlinks to news articles, accompanied by 'individual words or very short extracts' can be shared freely. Journalists must also get a share of any copyright-related revenue obtained by their news publisher.
The EP says that the new regulation protects content producers of all kinds, allowing them to get fair remuneration for the use of their works on the internet. In their plea against the reform, tech companies warned that they would need to build expensive content filters and stop linking to publications, according to CNN. Apple still has the best tablet lineup on the market, and it continues to dominate with solid entry-level, mid-range, and pro offerings.
More than 5 million people signed a petition against Article 13, claiming that the new rules will block a huge amount of content, and that its vague language will result in tech companies preemptively blocking content and avoid placing links to news websites.
Opponents also say that the reform would benefit big platforms and powerful rightsholders, according to Euronews, while the EP's press release states that startup platforms will be subject to "lighter obligations".
There was also a fear that the widely shared "memes" would also be subject to bans under the directive, but the passed form says that memes or GIFs will be specifically excluded.