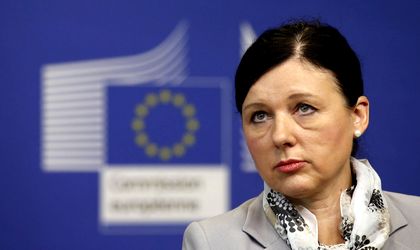 Vera Jourova, the European Justice Commissioner, is urging the Romanian government to reconsider recent proposed legislation related to the justice system in an interview with German newspaper Die Welt, cited by Agerpres.
Jourova said that the new laws threaten the independence of judges, limit the authority of prosecutors and undermine citizens' trust in the judiciary, adding that it would be "useful" if the Bucharest government rethought its plans.
Die Welt also wrote that there is growing concern among EU leaders that Romania will not be able to properly handle its 2019 EU Council presidency amid political instability and an increasingly "artificial" separation of powers.