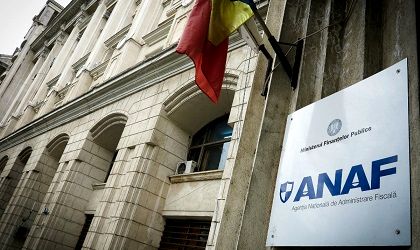 Companies that believe they were wrongly sanctioned after inspections by the Fiscal Agency (ANAF) or other state institutions will be able to submit a complaint to the court against the mandatory order issued against them, and the legal action would suspend the implementation of the mandatory order until the case is decided definitively by the courts, according to a legislative project to complete the prevention law, introduced by several ALDE MPs.
According to the draft, the plans are not related to economic agents' current payment requirements, which are paid monthly, quarterly or annually, but to individual decisions issued by state institutions with supervisory, authorisation or inspection roles over companies.
"In essence, this is based on the principle that any individual or legal entity has the right to challenge an individual decision not only through the institution that issued that decision, but also to a higher institution, in this case the courts, and until this neutral institution establishes which one is right, the mandatory order issued unilaterally by the state institution should be suspended, so that it doesn't affect the company's activity," the draft initiators wrote.
The proponents say that in many cases, such individual orders issued by supervisory authorities are the cause of companies' requests to enter insolvency voluntarily, as they can't pay the amounts these orders require without their business plans being affected.
"Following discussions with entrepreneurs, most of them noted that inspections carried out by the ANAF and other similar institutions usually lead to inspectors randomly applying various amounts as payment requirements for companies as a result of personal interpretations of legal provisions, rulebooks, instructions or norms in the field. Companies are allowed to challenge the decision within the same institution that issued it, and these challenges are rejected in 99 percent of cases. The company can later attack the decision in the courts, but the mandatory orders cannot be suspended in the meantime, which can take the company to the edge of insolvency," the project reads.
The solution for companies who have such issues is similar to the one applied in cases of driver's licences suspensions, where the individual can sue the police if they believe they were wrongly sanctioned and their licence is returned until the courts issue a final decision.
The authors of this project admit that their initiative also has an electoral purpose, that of attracting votes from the business environment, identified in the project as a "target electorate".