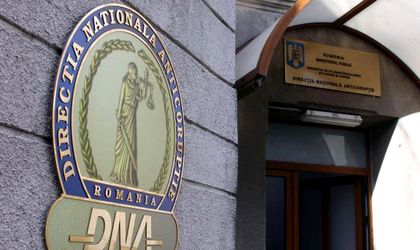 Romania's anti-corruption agency (DNA) has released its first statement in reaction to the changes proposed by the PSD-ALDE coalition in the Parliament to the criminal procedure code.
DNA writes that some of the changes passed by the Parliament can hinder investigations, while others can lead to interpretations that favour the defendants.
For example, the DNA explains that eliminating legal recordings made by persons not involved in the case from admissible evidence could lead to situations where if someone films an instance of rape or the moment a person receives a bribe, the recording won't be admitted as evidence because it's not made by one of the parties involved in the case.
The agency also notes that the measure of allowing suspects and defendants to be present in witness depositions will, in many cases, intimidate witnesses, especially when the witness is a subordinate of the suspect such as in cases of abuse in office and corruption.
In the same statement, the DNA writes about a proposal to allow public authorities such as the Fiscal Administration Agency or the Accounts Court to collect evidence of criminal activity if they have any suspicion before any criminal investigation is started by judicial institutions, despite the fact that this is the role of judicial authorities.
"Article 305 imposes the file be closed if the prosecutor doesn't indict the person within a year," the DNA's statement reads. "These proposals breach the constitutional provisions referring to the legality of the criminal process. The introduction of a one year limit for starting prosecution gravely threatens the possibility of investigating serious crimes, which can be too complex for prosecutors to gather all the necessary evidence to prove guilt within this time limit."
Other changes to specific law articles the DNA challenges are:
Article 143, which "restrains the rights of criminal investigators to use legally obtained recorded communications to establish the criminal acts in a timely and complete manner"
Article 146 and 153, which "reduce the prosecutor's already limited powers to obtain information about financial transactions"
Article 159 "introduces unjustified restrictions in conducting searches which can hinder the procurement of essential evidence"
Article 168, which will "lead to the impossibility of using the results of a computer search in another case and will hinder the process of proving some crimes, without any objective argument. Excluding evidence that were obtained legally and with a judge's approval cannot be justified."
Article 170 "limits the situations in which prosecutors can collect documents needed for criminal investigations"
Article 249 "limits the insurance measures that can be taken for special confiscation only to the goods obtained as a result of criminal activities, and if these goods can't be found, prosecutors can no longer confiscate goods of equivalent value" and "conditions insurance measures for repairing the damages caused through the crime by requiring an expert evaluation to establish the value of goods based on the norms used by the Chamber of Public Notaries"
Article 290 "unjustifiably limits the time interval in which a person can denounce a crime in order to benefit from a reduction in their sentence"
Article 125 "unjustifiably restricts the possibility of awarding a person the threatened witness status"