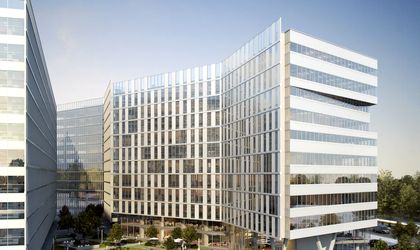 Clifford Chance Badea, the local office of global law firm Clifford Chance, has provided buy-side advisory in two major transactions finalized this month – the BNP Paribas Leasing acquisition of two Romanian companies from German-based IKB, and CA Immo's acquisition of Campus 6.1 office building in Bucharest from Skanska.
Announced in June, BNP Paribas's transaction marked IKB's exit from the Romanian market. Clifford Chance Badea provided support to the French group from the beginning of the project, starting with the structuring and due diligence phase, and followed by advice on regulatory aspects, the negotiation process, the signing of the deal documents and the closing.
"We have thus closed a second major project in the Financial and Banking industry this year, following the acquisition of Piraeus Bank by J.C. Flowers & Co., a deal announced at the beginning of 2018 and closed this summer," Loredana Ralea, Counsel in the M&A Real Estate team of Clifford Chance Badea, and lead counsel of both projects, said.
Austrian real estate developer CA Immo's acquisition of the office building that Skanska office project developed in the Politehnica area in Bucharest has been valued at EUR 53 million, validating the potential of a new real estate development area in the Capital.
"In the past year, we have mostly advised financing and M&A projects in the office, logistics/industrial and commercial segments. Bucharest continues to dominate the charts in number of deals and values, but talks to clients about projects and financing in secondary Romanian markets have been more frequent lately, since these markets are shaping into clear development hubs for the future, "Andreea Sisman, counsel specializing in Real Estate Finance, stated.
According to Mihai Macelaru, counsel in the M&A Real Estate team, real estate investments continue to represent an interesting option, and not only for traditional investors, as more entrepreneurs are diversifying their portfolios with real estate assets.
At the same time, the high profile investors' segment is getting close to reaching the psychological threshold of large deals like in other markets, of hundreds of millions of euros.
"It's been an extremely dynamic year, with intense and diverse transactions from clients' profiles and industries' point of view. We are still working on M&A and real estate mandates that we hope to close in the first part of 2019. To a large extend, the market in Romania confirms global trends – a close competition for qualitative assets and an enhanced focused on competitive advantages currently making the difference on the market, " Nadia Badea, Partner and coordinator of the M&A Real Estate practice in Bucharest, concludes.
"The private equity segment is particularly active at the highly performing level, by investing in companies with leadership potential in their specific markets. We have two such examples in 2018 – Vitruvian Partners taking a 30 percent stake in BitDefender, and Abris Capital Partners' sale of Urgent Cargus," she added.