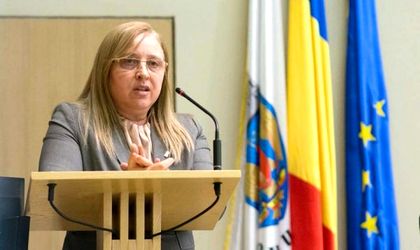 Bucharest prefect Speranta Cliseru, who ordered the Romanian Gendarmerie's violent intervention during the August 10 protest, says she acted lawfully. Cliseru was heard on Wednesday by the General Prosecutor's Office as a witness in the case.
"The intervention order fully complies with the rules currently in force," Cliseru said after the hearing. She also said she attended the hearing without being accompanied by lawyers, in order to clarify the circumstances.
"I want to assure you that, from my point of view, I have complied with the law strictly," adding that she does not understand the reasons behind attempts to discredit the activity of the prefect.
"We, (the prefects, editor's note) are not involved in politics," she said, before asking for "trust that we are those that obey the law."
"We followed the public gatherings law. This intervention order fully complies with the current legislation," she added.
The prosecutors have received so far 386 complaints from protesters injured during the protest. A total of 22 criminal cases have been opened, Bucharest's Sector 1 court announced.