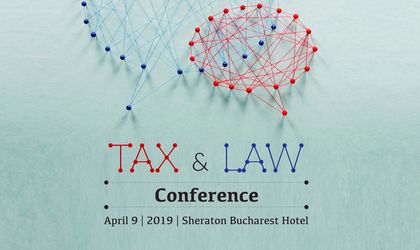 Business Review is proud to host the first public debate between state officials and the private sector on the recent changes brought to the government's Emergency Ordinance 114, as part of the 17th edition of the Tax & Law Conference, a landmark event for tax and legal professionals in Romania. Discussions in this year's edition will focus on the recent fiscal and legislative changes introduced for the banking and energy sectors, which have been significantly impacted by the recent measures. 
The conference will bring government and central bank officials as well as energy regulators face to face with CEOs and board members of banks and energy companies.
The first session will be focused on banking, and Finance minister Eugen Teodorovici will discuss the new version of the bank asset tax, replacing the ROBOR rate with a new proxy and the impact these measures will have on the costs of lending to the population.
In the energy panel, the Finance minister will be joined by Zoltan Nagy-Bege, the Vice President of ANRE (National Energy Regulation Authority) to discuss the new rules imposed on companies in this sector, with representatives of Romgaz, E.ON and OMV Petrom.
Later in the day, legal and fiscal experts will discuss other fiscal that are expected to shape companies' operations, such as the differential increase of the minimum wage, electronic cash registers, transfer pricing and taxpayers' relationships with fiscal authorities. Radu Mihu (Partner, Dentons) will will hold a presentation titled "When competition meets data protection".
At the end of the conference, ATIPIC SOLUTIONS will host a workshop on transfer pricing and other major related issues – for more details, see the full agenda.
Get your ticket to Tax & Law 2019!