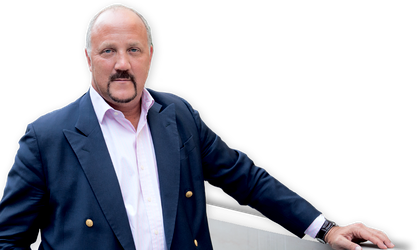 The 2020 Annual Fraud Conference, held this year in an online format, which will kick off on December 9 at 10 AM, is set to become one of the most interesting events in recent years, with the world's most celebrated whistleblower of the banking sector, Bradley Birkenfeld, joining as a keynote speaker.
A former private banker and author of the fascinating best-seller Lucifer's Banker, Birkenfeld is considered the most influential financial whistleblower of all times, as his series of disclosures (2005-2011) shed light on illegal offshore banking practices, tax evasion, and corporate crime, as he broke the so-called bankers' Omertà – the banking secrecy laws – now being viewed as a traitor in the close-knit caste of Swiss bankers. However, for many other in the banking world, Birkenfeld was a blessing in disguise for the Swiss financial sector, as his series of revelations drove the final nail in the coffin of bank secrecy laws that permitted tax evasion and he practically aided Switzerland's finance industry to shake off its dependence to dirty money.
"In essence, bank secrecy is analogous to criminal racketeering — and the Swiss government, along with every Swiss private banker, is a co-conspirator." Says Bradley C. Birkenfeld.
—
"We are pleased to have Bradley C. Birkenfeld with us this year, who has been noted for revealing how UBS, the world's largest bank, is helping wealthy Americans commit billions of dollars in fraud. triggered monumental changes in banking laws, the federal tax code and international tax treaties and allowed the US Treasury to recover USD 25 billion in taxes, fines and penalties." Says Alexandru Ene, Noerr Partner & Head of the Litigation & Compliance Department.
This year, Noerr's Annual Fraud Conference will present CEOs, CFOs, compliance officers and internal auditors with the current challenges companies face when dealing with fraud. Estimated to be responsible for the loss of 5% of every company's annual revenue, fraud can have a devastating effect on a company's business, reputation and credibility. The main goal of this conference is to shed light on recent fraud schemes companies have faced and the best ways to handle them, including effective tips on how to prevent, detect and deal with fraud in your company.
"The occupational fraud phenomenon causes losses estimated at at least 5% of the total revenues of companies globally, while also affecting the smooth running of operations, and producing devastating effects especially on the reputation and credibility of corporations." Stated Gabriel Zgunea, CEO, Corporate Intelligence Agency.
The panel of high-level speakers includes renowned lawyers and fraud investigators working together to provide companies with the best tools for dealing with fraud in all business sectors where it is found – banking, retail, investment funds, insurance and pharmaceuticals. Next to Noerr professionals, Corporate Intelligence Agency has joined this year's edition as event partner & speaker.
Questions such as "What is fraud?", "How is fraud affecting my company?", "Can fraud be prevented?", "What are the main obligations of a company/manager facing fraud?" and "What legal consequences can fraud generate?" will be answered in this conference.
Photo: https://lucifersbanker.com/