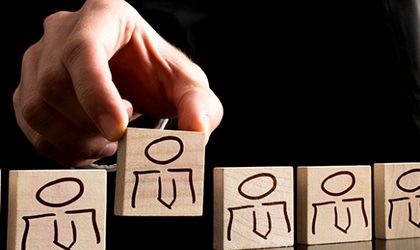 In today's competitive market, staying ahead requires constant learning and skill enhancement. Kreativstorm, a Berlin-based management-consulting firm, offers unparalleled hands-on training programs that can propel your career to new heights. Read on to discover the numerous benefits of Kreativstorm's training programs, which have been praised by professionals worldwide for their positive impact and effectiveness.
Kreativstorm: The Company Shaping Future Leaders
As a dynamic and innovative management-consulting firm, Kreativstorm prides itself on its diverse team of consultants, each bringing a unique set of talents and experience to the table. Their affiliation with the Yes Network Group, LLC, a reputable US holding company, allows Kreativstorm access to a global network of resources and expertise. This enables them to provide best-in-class solutions that optimize processes, increase efficiency, and enhance overall performance across various industries.
Discover the Kreativstorm Advantage: A Comprehensive Training Program
Customized Training for Unmatched Results
Kreativstorm's hands-on training programs are tailored to the specific needs of each participant, ensuring maximum impact on their professional development. By focusing on real-world challenges and solutions, Kreativstorm's training provides practical knowledge that can be immediately applied in the workplace, leading to improved performance and productivity.
Expert Insights and Practical Experience
With a team of seasoned consultants boasting a diverse range of backgrounds and expertise, Kreativstorm's hands-on training programs provide industry-leading insights and practical experience. Participants gain valuable knowledge and skills that prepare them to tackle real-world challenges with confidence and efficiency.
Engaging, Collaborative Learning Environment
Kreativstorm's training programs are designed to foster an engaging and collaborative learning environment. Through interactive sessions, group discussions, and team-based exercises, participants develop essential soft skills such as problem-solving, communication, and leadership, which are critical for career growth and success.
Lasting Relationships and Professional Networking
By choosing Kreativstorm's training programs, participants not only benefit from top-notch education but also gain access to a network of like-minded professionals. These connections create opportunities for ongoing professional growth and open doors to new career prospects, further enhancing the value of Kreativstorm's offerings.
Empowerment to Drive Innovation and Positive Change
Kreativstorm is dedicated to empowering professionals to become industry leaders and make a positive impact on the world. Their hands-on training programs equip participants with the skills and knowledge necessary to drive innovation and positive change, both within their organizations and on a global scale.
Rave Reviews: Testimonials from Delighted Participants
Kreativstorm's hands-on training programs have received glowing praise from satisfied participants, who have experienced significant improvements in their skills, knowledge, and career opportunities:
"I can't recommend Kreativstorm's training program enough! The customized approach to learning and the wealth of knowledge shared by the consultants have made a significant difference in my professional growth. The connections I made during the program have also opened doors for me that I never thought possible." – Emma R.
"The hands-on training program offered by Kreativstorm was a turning point in my career. It provided me with invaluable insights and practical experience that I could apply immediately in my work. The collaborative and engaging learning environment made it easy to absorb new information and develop essential skills. I highly recommend Kreativstorm's training programs to anyone looking to excel in their career." – Michael T.
Conclusion: Kreativstorm's Hands-on Training Program – Your Key to Success
In conclusion, Kreativstorm's hands-on training program is a fantastic choice for professionals seeking to enhance their skills, knowledge, and career prospects. The customized training, expert insights, engaging learning environment, professional networking, and focus on driving innovation and positive change make Kreativstorm's programs an invaluable asset for those who participate.
Don't miss out on the opportunity to elevate your career and make a lasting impact in your industry. Enroll in one of Kreativstorm's hands-on training programs today and experience the difference for yourself. With their unwavering commitment to innovation, collaboration, and empowerment, Kreativstorm is the perfect partner for professionals who aspire to achieve success and make a positive impact on the world.
Embark on your journey towards professional growth and success with Kreativstorm's hands-on training program. Unlock your potential and become a part of the community of future leaders who are driving positive change and shaping the world for the better. Join Kreativstorm today and set yourself on the path to a brighter future.